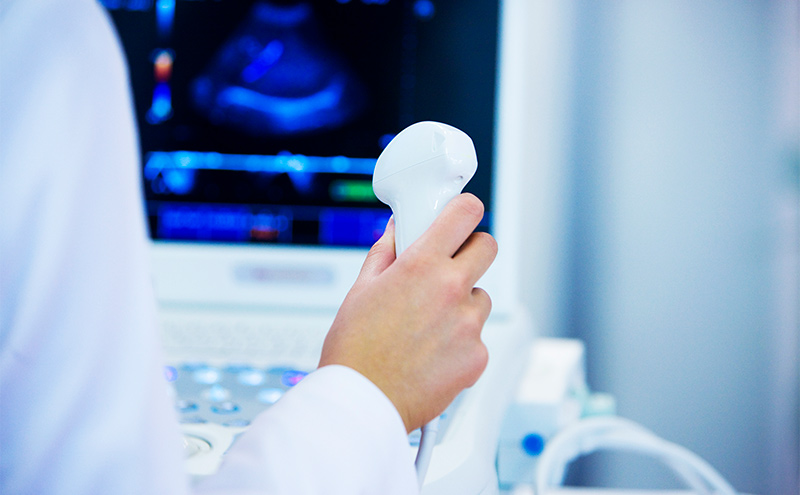 Hot Topic: Point-of-Care Ultrasound Scholarly Tracks
Michael I. Prats, MD, FACEP, Associate Professor of Emergency Medicine, The Ohio State University Wexner Medical Center
Liang Liu, MD, Assistant Professor, Department of Emergency Medicine, Emory University
Nik Theyyunni, MD, FACEP, Assistant Professor of Emergency Medicine, University of Michigan Medical School
Stephen Alerhand, MD, Assistant Professor of Emergency Medicine, Rutgers New Jersey Medical School
Emergency Medicine residency scholarly tracks are educational programs or curricula designed to help trainees develop a focused area of expertise. A 2017 survey found that the perceived benefits of general scholarly tracks included advanced training (92%), career guidance (88%), mentorship (88%), and preparation for an academic career (80%).1 Residency programs with tracks were more likely to graduate residents to an academic career.
Point-of-care ultrasound (POCUS), an important component of Emergency Medicine training, is one of the focus areas conducive to the creation of a scholarly track. A 2021 survey publication has shed light on the current state of POCUS scholarly tracks and the spectrum of development across programs.2 These tracks may provide an innovative methodology for additional learning and achievement. Here, we discuss interesting findings from this study, as well as implications for both creating and moving your POCUS scholarly track to the next level.
What are the main findings from the national survey on point-of-care ultrasound scholarly tracks in emergency medicine residencies?
29% (57) of 199 responding residency programs had a POCUS track
57% (114) had an interest in receiving guidance on the development of a POCUS scholarly track
300 total EM residents completed a track over the past 3 academic years (median of 4 per program

75 (25.0%) proceeded to Clinical Ultrasound fellowship (median of 1 per program)

139 POCUS-specific abstracts presented at academic conferences over the past 3 years (median of 2 per program)
80 POCUS-specific peer-review publications generated (median of 1 per program)
What are the common components of a POCUS scholarly track?
Of the 57 programs with a POCUS scholarly track, the common requirements for participants included presenting POCUS lectures (84.2%), instructing at hands-on workshops (78.9%), and participating in ultrasound Quality Assurance (73.7%). Only 49.1% of tracks had a structured curriculum and 45.6% required research.
Is it worth investing time and effort in a POCUS scholarly track?
There are benefits to both the resident physicians and the departments that choose to create or further develop their POCUS scholarly track. Residents will benefit from the focused mentorship provided by track leadership, additional advanced training, teaching experience, administrative know-how, and opportunity for scholarly achievement. Having an area of expertise can give residents a sense of increased autonomy or control of their residency experience. These factors will also make them more competitive amidst an increasingly saturated job market.
During the interview season, the existence of scholarly tracks can aid in recruiting high-quality residents and help distinguish a program from others. In addition, the POCUS scholarly track residents acting as "mini-fellows" provide valuable services to the emergency department and Ultrasound Division. First, they serve as qualified instructors for a medical student or resident education. Second, the residents may increase the research output of the ultrasound division that benefits the larger scientific community. Having residents with focused ultrasound expertise can serve as a catalyst for developing POCUS interest in faculty who otherwise may not have exposure to such knowledge. Most importantly, having more practicing physicians with advanced POCUS training will translate to safer, cost-effective, and timely care for patients.
Tips for starting a POCUS scholarly track in your residency program
Obtain support from residency program leadership in maintaining and encouraging participation in scholarly tracks. It may be advantageous to start a POCUS track alongside additional scholarly track options for residents with various interests. Consider cross-collaboration for residents with multiple interests.
Identify POCUS leaders in the department willing to invest in this program.
Identify resident leaders willing to commit to this track.
Outline clear expectations and requirements, as well as the benefits of participation in the track.
Hold regular meetings for planned mentorship and status updates.
Be flexible. Do not feel obligated to reproduce another program's track. Consider what current curriculum or other tracks may exist and build a program that fits your department's unique resources and needs.
Common pitfalls in starting a POCUS scholarly track in your residency program
Lack of support from residency program leadership: If these programs are not required, busy residents will often fail to stay engaged, and the program will crumble.
Lack of interested residents: A program can thrive with even a small number of interested residents. Good advertising and emphasis on the benefits will help.
Lack of available ultrasound faculty: You do not necessarily need an emergency ultrasound fellowship-trained faculty to have a successful track. However, you do need someone who can meet regularly with the track participants and provide additional training and instruction.
Lack of clearly delineated goals: A track should not be a mere "interest group." It should have specific goals that benefit the residents and the department itself.
First steps in fostering POCUS education in your scholarly track
Incorporate residents into ongoing educational initiatives including EM clerkship teaching, the ultrasound intern or medical student rotation, and/or weekly didactics.
Encourage teaching in a variety of settings (bedside, didactic) and to a variety of audiences (small vs large group, students, APPs, interns, other residents, EMTs). Observe and provide feedback on their teaching in these settings.
Foster independent learning by providing resources.
Provide opportunities open to residents such as teaching courses and local conferences.
Beyond the Basics: Next steps to foster scholarly activity in POCUS tracks
Consider an associated track journal club specific to POCUS articles. Reading good (or bad) research spawns ideas and promotes good research practices.
Collect and create templates from past scholarly projects to help time-limited residents jump-start their own projects.
Consider research-specific instruction such as didactic instruction on creating an Institutional Review Board (IRB) application or statistics.
Quality over quantity. Do not spread too thin on a multitude of projects. Encourage collaboration on projects and offer a list of ongoing projects that could use additional help.
There is still much to learn about POCUS scholarly tracks. Information on the long-term outcomes of scholarly track residents is limited. However, there would seem to be a mutual benefit to both residents and the department who are able to support this training. Many of the pearls and pitfalls noted above can be applied to almost any scholarly track. This is a great opportunity to be creative with what you can develop! Ask yourself what your ideal goals are and what resources you have to work with. Hopefully, we will continue to see growth and innovation in this area of emergency medicine graduate education.
References
Jordan J, Hwang M, Kaji AH, et al. Scholarly tracks in emergency medicine residency programs are associated with increased choice of academic career. West J Emerg Med. 2018;19(3):593-9.
Alerhand S, Situ-Lacasse E, Ramdin C, Gottlieb M. National survey of point-of-care ultrasound scholarly tracks in emergency medicine residency programs. West J Emerg Med. 2021 21;22(5):1095-101.