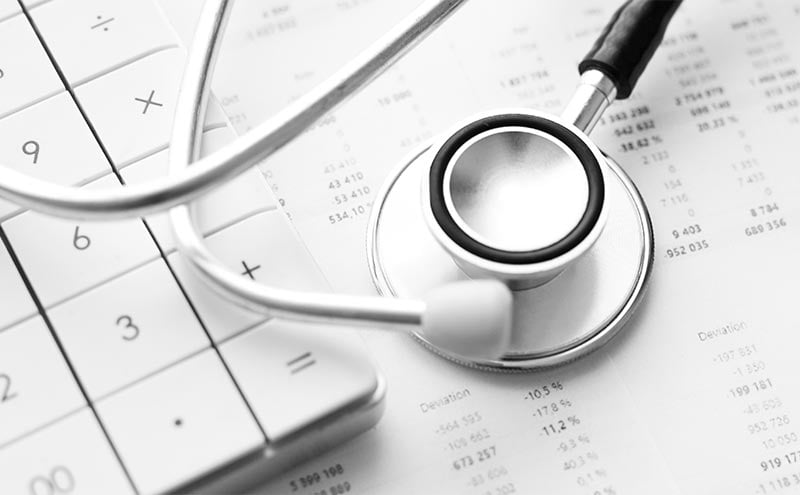 Common Coding and Billing Modifiers Used in POCUS
Thomas Rhodes, DO
Yonathan Estrella, MD
Maya Lin, MD @MayaLinMD
New York Presbyterian Brooklyn Methodist
CPT modifiers are generally two additional alphanumeric characters that are added on to the initial CPT code to designate additional information or change the description of service to improve accuracy and specificity. Modifiers are commonly used when billing for ultrasound. Most common are professional fee, technical fee, distinct procedural service, repeat procedure by the same physician, and repeat procedure by another physician.
The professional component modifier (-26) is used to bill for the ultrasound exam interpretation performed by the physician. This fee requires that images are archived and available for review. It is important to document that an attending physician was present throughout the examination while images were obtained. That physician must be credentialed in performing and/or interpreting ultrasounds according to their respective institution's requirements. If the scan is performed by a resident or other trainee, simply reviewing the images obtained is not sufficient.
The technical component modifier (-TC), sometimes referred to as facility fee, is used to bill for the cost of medical equipment used during the ultrasound, such as the machine itself, probe covers, ultrasound gel, etc. This is essentially the service provided by the owner of the ultrasound machine which is the hospital or institution in most cases. There are some issues when privately owned machines, including handheld devices, are used. Billing for these exams using the facility fee modifier may violate the Stark Law of physician self-referral.
The service reduction modifier (-52) is used to indicate that the exam performed was limited as opposed to complete. For example, a US abdomen comprehensive exam would include evaluations of the liver, gallbladder, common bile duct, spleen, kidneys, aorta, and IVC. A limited abdominal exam would focus on a single quadrant or organ system like the right upper quadrant or gallbladder. Most POCUS studies are considered "limited"; however, there are instances whereby no CPT code exists such as a TEE in the emergency department or transvaginal ultrasounds in known pregnancy.
The distinct procedural service modifier (-59) is used to bill for separate procedures performed on the same day that have the same CPT code. An example would be soft tissue examinations performed on different extremities for possible cellulitis. It would also be used for ultrasound-guided incision and drainage of multiple abscesses at different locations. CMS defines this as a different session, different procedure, different site or organ system, separate incision, separate lesion, or separate injury.
The (-76) modifier is used to bill for a repeat procedure conducted by the same physician. A typical example would be serial FAST exams performed on the same patient when there is a change in clinical stability. This is similar to the repeat procedure by another provider modifier (-77). This modifier is used when a credentialed surgeon performs a repeat FAST exam after the ED physician's exam on the same patient. The provider must simply have a different Medicare provider number.
A modifier for the use of sonography for procedural guidance does not exist. Most US-guided procedures have their own separate CPT codes. For example, 76604 is used to bill for a thoracic or limited chest ultrasound when identifying a hemothorax, and 32557 would be used for a US-guided thoracentesis when leaving the drainage catheter in place. When ultrasound is used for procedural guidance, real-time dynamic video clips are not required. Images, instead, may be captured before, during, or after the procedure.
Modifiers for the use of contrast or microbubbles are not yet available. Considering it is a novel application, there are not well-accepted guidelines providing the appropriate billing codes. The ultrasound contrast agent manufacturers, however, were able to obtain "pass-through status" and develop specific codes available for reimbursement. LUMASON recommends the
HCPCS code Q9950, OPTISON uses Q9956, and DEFINITY uses Q9957.
References
Flannigan MJ, Adhikari S. Point-of-care ultrasound workflow innovation: impact on documentation and billing. J Ultrasound Med. 2017;36(12):2467–74.
Hughes D, Corrado MM, Mynatt I, Prats M, Royall NA, Boulger C, Bahner DP. Billing I-AIM: a novel framework for ultrasound billing. Ultrasound J. 2020;12(1):8.
American College of Emergency Physicians. Ultrasound Services in the Emergency Department [policy statement]. Approved June 2016. Revised June 2022. Accessed March 2023: https://www.acep.org/patient-care/policy-statements/ultrasound-services-in-the-emergency-department/
Zeidan A, Liu EL. Practical Aspects of Point-of-Care Ultrasound: From Billing and Coding to Documentation and Image Archiving. Adv Chronic Kidney Dis. 2021;28(3):270-7. doi: 10.1053/j.ackd.2021.06.004. PMID: 34906312.