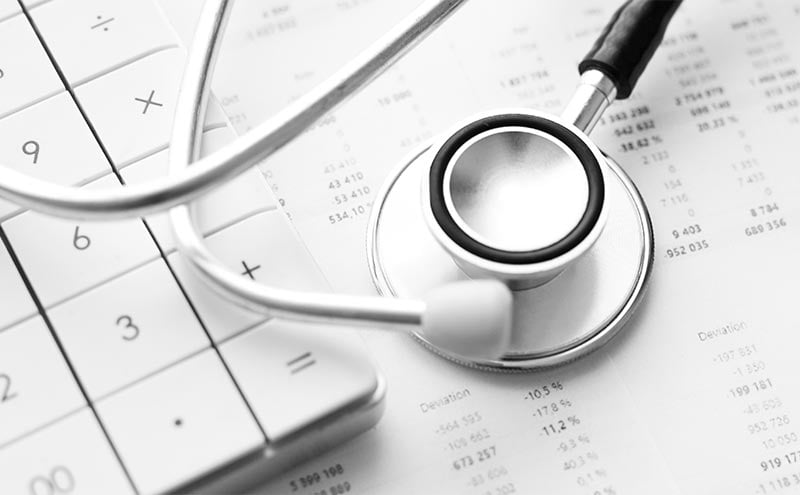 Ultrasound Coding and Billing Tips
From the Coding and Reimbursement Subcommittee of the Emergency Ultrasound Section
One of the biggest hurdles when implementing a system for point-of-care ultrasound (POCUS) within your emergency department or clinical practice is understanding the necessary pieces of the puzzle to get reimbursed for the hard work that you are already doing at the bedside. This can feel overwhelming and burdensome, especially if you are inexperienced or have no established program at your facility. Fear not, we've done the heavy lifting by sifting through hundreds of pages of billing and coding documents to help get you on the right track.
Generally speaking, all diagnostic POCUS exams in the emergency department require the following components:
Image Archival
Written Report/Interpretation
Documentation of Medical Necessity
Order Placed in the Electronic Medical Record (EMR)
Provider Signature/Attestation
Image Archival
Images must be permanently stored and retrievable – this can be within the chart itself, a middleware program, or some other archival system. Number of images, type (dynamic vs static), views, and storage medium may vary from facility to facility, and has not been mandated. A minimum of one image demonstrating relevant anatomy/pathology (with measurements, if applicable) for each procedure coded should be retained and readily available in the event of an audit by your hospital or insurance payers. Working with your Information Technology department is paramount to determine the best way to achieve HIPAA-compliant image storage (eg, manual data transfer, direct upload to EMR, wired/wireless transfer to a PACS, etc.).
Written Report/Interpretation
A written report of all POCUS studies needs to be included in the patient's chart. This is arguably the most time-consuming step and is where many providers leave potential reimbursement on the table. A critical action is to proactively sit down with your billing department and/or EMR experts to create macros or templates with all of the required elements. These templates can be pulled up quickly and easily while on shift to ensure that systematic and complete documentation is included in the chart every time.
Minimum content of each template should contain include the study being performed, the views obtained, the respective findings, and a separate final interpretation of the study. Additionally, the distinction of a complete or limited (focused) exam should highlighted. Explaining the required elements differentiating between these two classifications is beyond the scope of this article. However, if being performed in a busy emergency department to answer a specific diagnostic question, the safe bet is to presume that you are performing a limited exam.
Documentation of Medical Necessity and CPT codes
Current Procedural Terminology (CPT) is a medical code set devised by the American Medical Association that is used to report medical, surgical, and diagnostic procedures/services and is central to billing for your clinical ultrasounds. It is the provider's responsibility to select the appropriate CPT and ICD-10 codes for the POCUS study performed. In short, the ICD-10 codes and diagnoses justify your POCUS billing. Insurance providers/payers regularly perform payment edits by cross-screening logged CPT procedures against ICD-10 diagnoses to detect claims with a high probability of being incorrect, inappropriate, or not medically necessary. Appropriate pairing of billable ICD-10 codes with POCUS CPT codes will improve the chances of having your study approved for reimbursement without having to go through an appeals process.
Why it matters even if you aren't billing for POCUS
Following the above framework is also helpful even if not billing for POCUS studies. If physicians are using POCUS to make real-time decisions or to perform interventions, documentation and storage of images can help justify and bolster the medical decision making (MDM) section of the chart. Thorough and complete documentation may also serve as supporting evidence in the event of an untoward clinical patient outcome or case review.
Telehealth and Ultrasound
A word about telehealth and POCUS. There are no current CPT guidelines with performance of a POCUS remotely via telehealth platform. If you are not performing the ultrasound, you cannot bill for the POCUS. However, as stated earlier, this can help to boost your MDM and potentially increase your overall level of service to the patient.
Disclaimer
It is important to pay attention to the financial and political landscape of emergency medicine as reimbursement policies from Medicare, CMS, and other payers may change at any time. This document is for educational purposes only. It is the provider's responsibility to determine and submit appropriate codes, modifiers, and claims for services rendered and to ensure any services provided to patients and submitted for reimbursement are medically necessary. If you have questions related to appropriately billing for services, please contact your own reimbursement staff, billing department, or the patient's insurer for further clarification and guidance. Remember to visit our Coding and Reimbursement Subcommittee page for resources on coding and billing if you are having trouble getting reimbursed for your POCUS exams or for any emergency medicine procedures. ACEP has collected a number of templated letters for appealing denied claims.
References
Emergency Ultrasound Standard Reporting Guidelines ACEP 2018. ACEP Policy Statements. Available here.
Ultrasound Coding and Reimbursement Document 2009. ACEP Emergency Ultrasound Section. Available at here.
Konrad Karasek, MD
Assistant Professor; Emergency Medicine Ultrasound Core Faculty, Baylor College of Medicine, Houston, TX
Stanley Wu, MD, MBA, FACEP
Medical Director, Clinical Informatics and Provider Documentation, Harris Health System; Associate Medical Director, Ben Taub General Hospital Emergency Center; Assistant Professor Baylor College of Medicine, Houston, TX