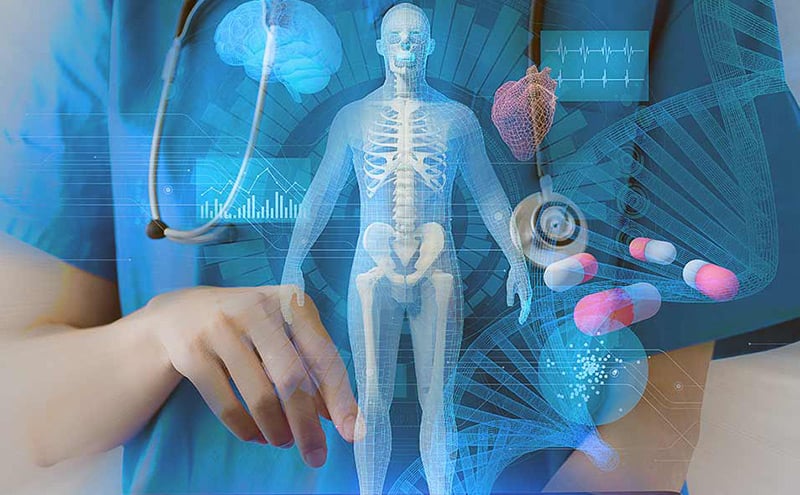 CEDR: Quality Measurement, Reporting and Improvement for the Emergency Physician
As part of its ongoing commitment to providing the highest quality of emergency care, ACEP developed the Clinical Emergency Data Registry (CEDR). This is the first Emergency Medicine specialty-wide registry at a national level, designed to measure and report healthcare quality and outcomes. It also provides data to identify practice patterns, trends and outcomes in emergency care. CEDR is an evolving registry, which will support emergency physicians' efforts to improve quality and practice in all types of EDs even as practice and payment polices change over the coming years. CEDR has re-qualified as a Qualified Registry (QR) and a Qualified Clinical Data Registry (QCDR) by the Centers for Medicare and Medicaid Services (CMS) for 2017.
CEDR was developed under a sophisticated information technology infrastructure and has been phased-in over the past few years in terms of the number of participating Emergency Departments, scope and functionality. After a modest pilot project in 2015 with 13 emergency departments, CEDR grew in 2016 to over 60 emergency departments with nearly 3 million patient records represented in the registry. The 1,500 physicians participating in CEDR last year had their quality data successfully reported to the Centers for Medicare and Medicaid Services (CMS), not only protecting their revenue, but providing new insights into the quality of their patient care. Sites participating in CEDR for 2016 received a 1,400% ROI. For 2017, CEDR is anticipating exponential growth, as data for more than 9,000 providers and 15 million patient visits are slated to be reported to CMS.
Instead of physicians being mired in an alphabet soup of reporting requirements, CEDR allows for a single data capture to fulfill the requirements of multiple programs, making physician quality reporting more efficient. The healthcare environment is transitioning from volume-based to value-based payment for care. The CEDR registry ensures that emergency physicians, rather than other parties, are identifying what practices work best for whom. The advantages of participating in CEDR are:
Protection of revenue/ability to gain share of bonus
Medicare and CHIP Reauthorization Act (MACRA)/Merit-based Incentive Payment System (MIPS) compliance
Establish national benchmarks for EM specific quality measures
For 2017 reporting period, CEDR is offering a choice of 40 measures that will fulfill MIPS quality reporting requirements. Many of these measures were developed by ACEP and are specialized for emergency medicine providers. CEDR also allows clinicians to attest to Improvement Activities for MIPS.
CEDR is developing a big data analytics platform at the national level to support quality efforts for ED groups, individual EM providers, and hospitals facilitating research, education, and training.

How to Get Started With CEDR
While CEDR is not the only reporting platform available, most Emergency Medicine providers believe that CEDR provides the most efficient way to report to CMS. CEDR not only will report quality measures on 100 percent of patients, versus just Medicare patients, but will provide each clinician with the ability to view their quality performance on quality board 24 x7.
The following explains the process regarding how to get started with CEDR:
Application
The first step is applying to participate in the program. Just complete the online Interest Form and Detailed Application in the CEDR online portal. The application will require key data such as group size, number of hospital EDs served, annual ED census, number of emergency clinician providers, and the contact information for each ED.
Contracting
After you apply, you will move on to the contracting part of the process. While applying to CEDR is free, the cost to participate is 25 cents per visit for ACEP members. Discounts for volume, ACEP or SEMPA membership and multi-year contracts can help reduce the cost. The process will then require key actions from the physician group and then additional steps taken by the hospitals your group serves.
The clinician or group will sign a participation agreement, business associate agreement, and data use agreement for HIPAA compliance.
Once those steps are taken by the group, the hospital will need to fill out the same set of documents. You may write a letter to the hospital leadership that communicates your intent to join CEDR, the benefits to the practice, to the hospital and to patients and the absolute necessity of the hospital supporting the implementation. Hospitals have great concerns over third-party access to their medical records and the letter should help by educating them on the benefits of giving access to CEDR.
Data Collection & Visualization
Once documentation is executed by the clinicians and the hospital, your group will move to the technical implementation phase with FIGmd for onboarding. FIGmd is the company ACEP/CEDR contracted with to provide the technology to extract 500+ data elements from the EHR and from your billing vendor, which are needed to populate the quality measures and report them to CMS.
There are two methods of data collection: data pull and data push.
The standard pull method involves the installation of a piece of software known as the Registry Practice Connector (RPC) which runs as a Windows service. This service is integrated with the Electronic Health Record (EHR) database using read-only credentials for the back-end RDBMS (i.e. Microsoft SQL Server, etc.). The data extracts are limited to clinical quality measure data from encounters of providers participating in the registry and queries are based on the specific NPI numbers of those providers. CEDR must have hospital cooperation to be successful as this device resides on the hospital's system or the EHR system. This data pull method usually takes 9-10 weeks to complete.
The push method requires more resources from the ED as they are responsible for mapping their own clinical data elements. CEDR will provide standard templates and data requirements. The file formats accepted for this method are CCDA, .xls/.xlsx, or .txt with pipe delimiters. They do not accept .pdf files or scanned images. The ED determines the frequency of push intervals; however, one per month is the minimum. CEDR will provide credentials and can accommodate an FTP server provided by the ED.
Once the data has been sent to CEDR through one of the two methods above, your ED group will be given access to its CEDR dashboard where you can view data, query data and measure performance quarterly. Clinicians can also view their individual performances and determine which measures they want to report.
All in all, it is important to understand that the move to value-based care is upon us and being able to report quality data to CMS will be a key aspect of that transition. Whether you use CEDR or another method of reporting, it is important to make this a priority so that your revenue is not negatively impacted tomorrow.
For more information about CEDR, or if you are interested in participating in the registry, please send an email today!
With more than 30 years of experience in healthcare delivery and management for large federal, state and local government contexts, Dr. Pawan Goyal is currently leading the Quality line of business for ACEP. The quality portfolio includes Clinical Emergency Data Registry (CEDR), Emergency Quality Network (E-QUAL), Quality Policy, Health Information Technology, Emergency Medicine Informatics, Patient Safety, and Performance Measures.
Pawan Goyal, MD
Associate Executive Director, Quality, ACEP