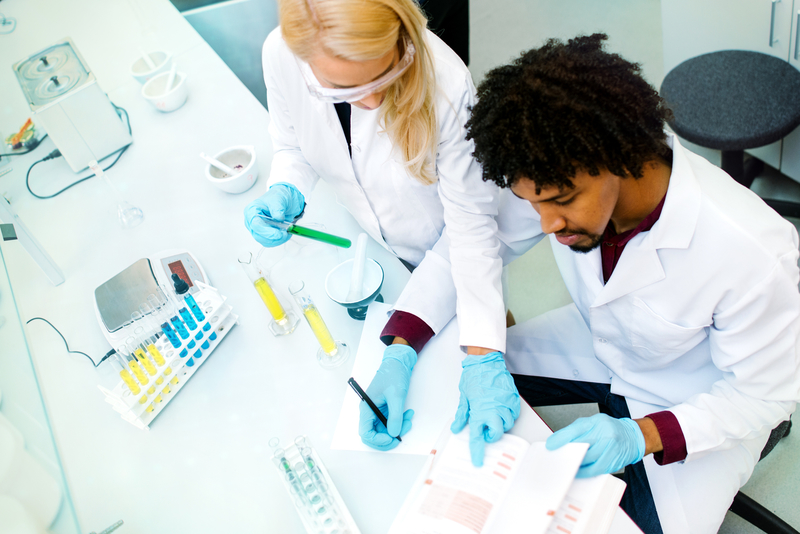 Quality Measures
Quality measures are initiatives that help measure or quantify healthcare processes, outcomes, and patient perceptions. These quality measures relate to one or more goals for health care which include effective, safe, efficient, patient-centered, equitable, and timely care.
Quality measures can be used for Quality Improvement, Merit-based Incentive Payment System (MIPS) reporting and/or public reporting. These measures also form the basis for future research and trends.
The Quality Patient Safety Committee has a dedicated work group for the Measure Development and Maintenance. Based on the current Clinical Policies and guidelines, the work group proposes updates to the existing measures (Measure Maintenance) and new measures (Measure Development) to CMS for approval through the Self Nomination process annually. All QCDR's have to self-nominate and complete a qualification process to become a QCDR for MIPS under the Quality Payment Program
The measure development is a continuous process from the inception of a concept to its development and testing and finally its implementation and integration into the registry.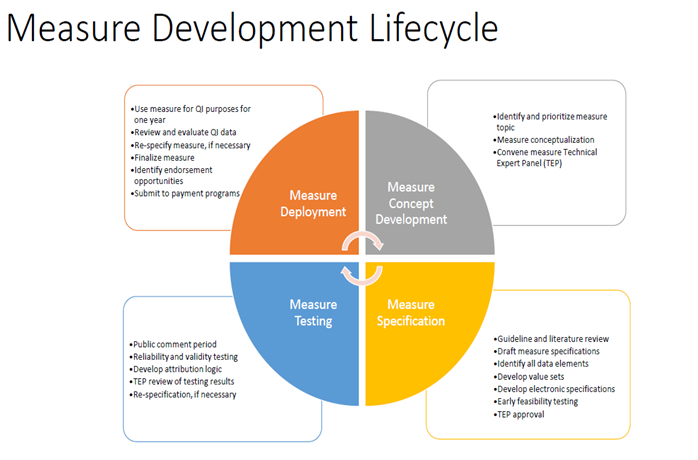 CEDR currently has 16 ACEP (11 continued and 5 new) measures, 9 ECPR (Vituity) measures and 21 QPP measures under the Quality category for Emergency Medicine. All continuous and new measures go through an annual approval through the Self-Nomination Application process developed by CMS.
2021 Measure List: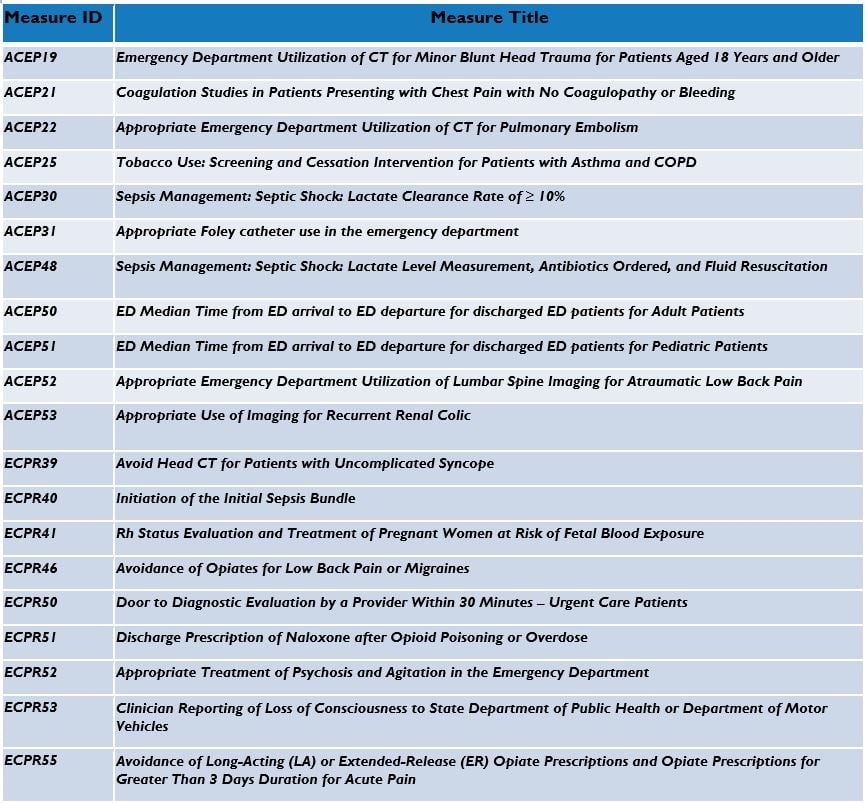 5 new measure were added to the registry for 2021, as elaborated below:

All new ACEP measures are qualified for electronic capture
Other 2021 Updates:

Author(s)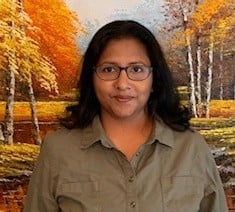 Aarti Gupta MBBS
CEDR Account Manager