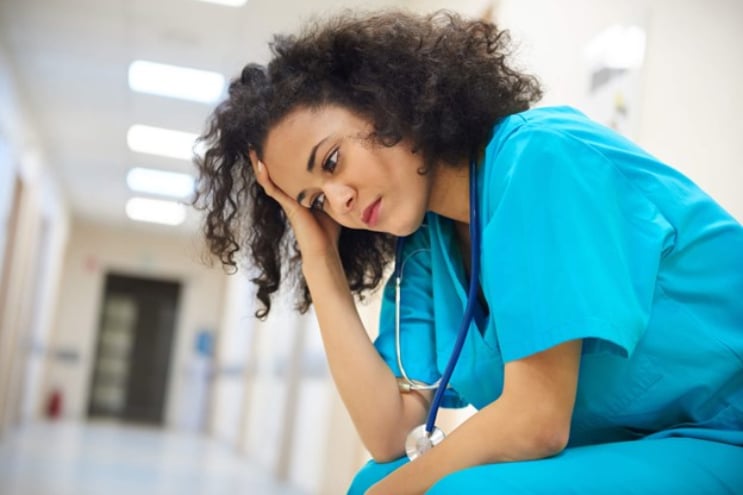 Life... And work... Balance?
June 26, 2023. That morning, just four days after our graduation celebration, our Upstate family was shaken by the death of one of our very own graduating senior residents. I remember the visceral feeling of shock reverberating through me, my co-residents, the emergency department, the hospital, the community. His death was sudden and entirely unexpected; he had a whole life ahead of him. No one anticipated this to happen. We all gathered in our conference room later that morning. Some of us shed many tears. Others seemed to stare out blankly. Most of us looked tired and worn out. The social worker who had come to join us after everyone finally trickled into the conference room described it very well: dealing with and learning how to compartmentalize trauma is a necessary part of our work, and something that for better or for worse, we do very well. We have to be able to have just coded someone, been there for their family members in the worst moment of their lives, and then somehow learn how to just move on and take care of our next patient and manage the rest of the department. But when it happens to one of our own, that ability to compartmentalize becomes broken. It hits differently. It's no longer so easy to just close off that compartment and move on.
In the ensuing days to weeks, I witnessed how true it was that our Upstate EM group, and the specialty of emergency medicine, as a whole, is our second family. The day Brad died; our incident command put our ED on diversion. Faculty stepped up and covered all our resident shifts for the next 24 hours. The first and second years covered our third years' shifts for the last week of residency as they struggled with their grieving process, all while planning their move onto the next chapter of their lives. EM residencies across the country reached out to us to express their condolences. It was awe-inspiring to see how many lives he touched as an emergency physician. Brad's family and our Upstate EM residency received so much outpouring of love, not just from our own EM community across the country, but from all specialties. Every department across our hospital reached out and helped us and Brad's family in our time of pain and grief.
It was hard to process this tragedy and even now, I struggle with my feelings whenever I think about Brad and his family that he left behind. It just all seems so unfair. He was one of the kindest senior residents I had ever had the honor to work with. If there ever was a model emergency physician, he was the one. He was always patient, kind, and empathetic with everyone, whether it was towards his patients, his patient's families, his colleagues, ED staff, consultants, junior residents, medical students. When he was in the ED, he was fully present. He worked hard and managed the entire department, all while not losing sight of taking time to teach the junior learners alongside him, and he made it seem so effortless. Meanwhile, he was also a fully present father of two young daughters with another child on the way, and a fully present husband to a beautiful wife. He had dedicated his life to this field of emergency medicine and to his family. He was finally almost done. We celebrated his graduation from residency and that he was going to move onto his ultrasound fellowship. The light at the end of the tunnel was finally in sight for him. He and his family were so close to being able to enjoy the fruits of his dedication and sacrifice for the past decade and beyond. And just like that… he was gone.
His death reminded me to reflect on what life means to me. I am proud to be considered among the ranks of emergency physicians. Rain or shine, life or death, we made a promise to our community that our doors would never be closed. But what about my own family and friends? For many of us, we spend the prime years of our lives in delayed gratification. We keep telling ourselves that the next stage of our lives will get better. That vacation, that wedding, that friend reunion, that family gathering, all of that can wait. We keep convincing ourselves that we can put off buying that house, starting a family, or getting our insurance policies because it can wait, and we are young. But the truth is that life doesn't wait for us.
"Work-Life Balance" has become a hot topic recently when so many of us are feeling burned out. And yet, so many of us continue to struggle with that balance, no matter how much we talk about it. Perhaps what we need to do instead is to reframe our mindset. For me, I decided that I would make a commitment towards continuing Brad's legacy. He exemplified not just a balancing act between his work and his personal life. Rather, he embraced life, as an emergency physician, a colleague, a friend, a father, a husband, a son. Wherever life may take me, I hope to do as he did, embrace all my identities simultaneously, and live life to the fullest. We miss you, Brad.
Joan W Chou, MD
AAWEP Junior Resident Representative
Emergency Medicine Residency, PGY-3, chief resident
SUNY Upstate Medical University
Syracuse, NY