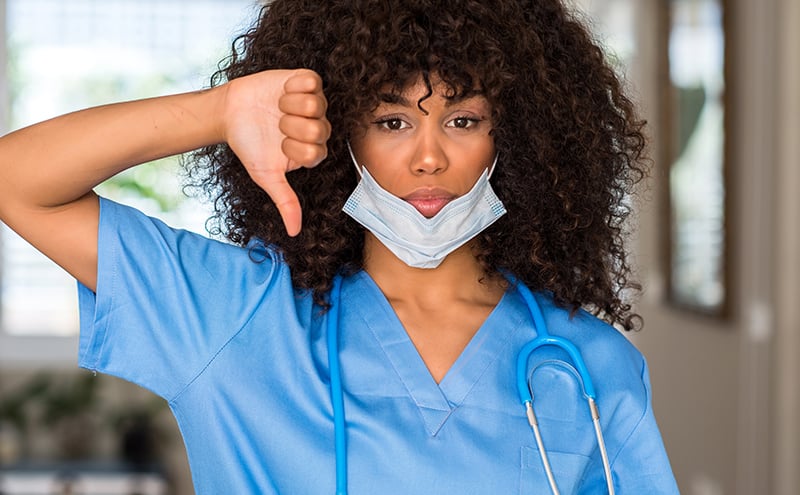 Misogyny Within the House of Medicine?
According to two male doctors who commented on a story on Doximity, female physicians are the cause of the impending physician shortage. The headline for the story posted on January 20, 2023 simply read: "47% of physicians are 55 or older: 8 things to know about the physician workforce."1 The article bullet-listed several statistics, such as the racial and ethnic breakdown of practicing physicians, the aging of the physician workforce, and the fact that female physicians make up 37% of the active physicians. The title of the article implied that a shortage of US physicians is on the horizon.
In the comments following the article, readers weighed in with their thoughts about the causes of the shortage. Several proffered potential reasons, including the time demand of the electronic health record, the influx of venture capital into medicine, and the ever-present threat of litigation, but two male Doximity members placed the blame squarely on women physicians.
A male family medicine physician noted:
"We cannot begin to address the physician shortage issue by ignoring these critical numbers: >53% female matriculants MD schools, >51% female matriculants DO schools (2019-2020 AMA Assn). Research shows that almost 40% of women physicians go part-time or leave medicine altogether within six years of completing their residencies." - AAMC.org
A male ophthalmologist took it even further:
"I totally agree. One of the major reasons there is a "physician shortage" is that 50% of women physicians go part-time or just quit within 10 years of completing their residencies. Why? How can they do that? Because they are usually married to higher wage earners, feel guilty about family issues, and use the excuse of "burn out", which male MD's can not (sic) do, and neither can women do who are the major bread winners in their families. Men MD's plod on because they have no 'choice.' Therefore, hundreds of medical educations and residencies are being wasted on women physicians who only practice 10 years max, then quit because they have no significant financial responsibility to pay the bills and pay for college. That's the elephant in the room that NO ONE has the guts to state nor discuss."
Neither physician wasted a keystroke on what might be the reasons why women may leave medicine or choose to practice part-time.
The family medicine physician quoted the headline from the AAMC article.2 Had he read further, however, he would have discovered that the data points a finger straight at a major challenge facing women in medicine: they bear a much higher burden of household responsibilities than their male colleagues do. The article notes that household responsibilities take an additional 8.5 hours of a woman's time weekly, which is the equivalent of almost a full workday or a good night's sleep.
Also included in that article are other reasons women might leave medicine, such as the appalling fact that women are paid less than their male colleagues. In fact, women make less money than their male colleagues starting with their first job out of residency.3 Recent data shows that the pay gap between male and female physicians is now a whopping 32.3% overall, and is 31% in those becoming specialists.4
Is it any wonder that women report higher levels of burnout than their male colleagues in virtually every field? They are trapped in the formula of "less pay + more home duties = more stress and burnout," and that is driving some women out of medicine.
Women comprise one-third of physicians and more than half of medical students in the United States today, and they are a vital component of a strong physician workforce into the future. The opinions expressed by the two male physicians commenting on the Doximity story, while shocking and infuriating, are rare. Statements such as theirs offer an opportunity to educate and offer potential solutions, many of which benefit not only women physicians, but also the entire healthcare workforce.
References
Diane M. Birnbaumer, MD, FACEP