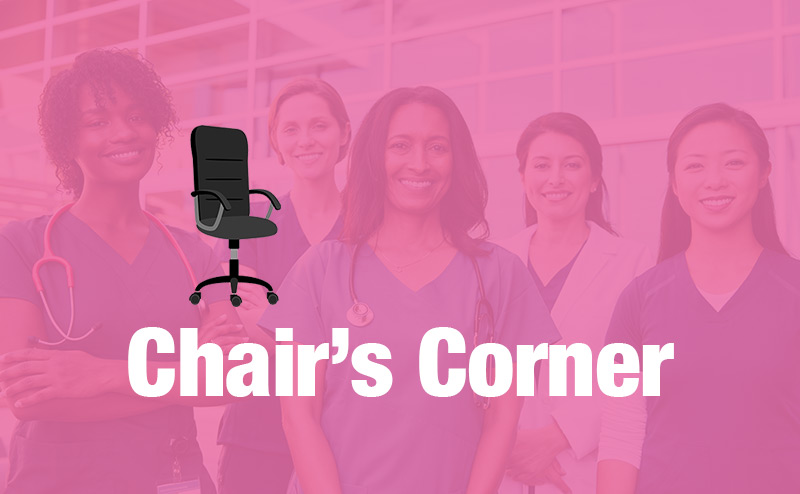 Chair's Corner
Today's "B word" is badass.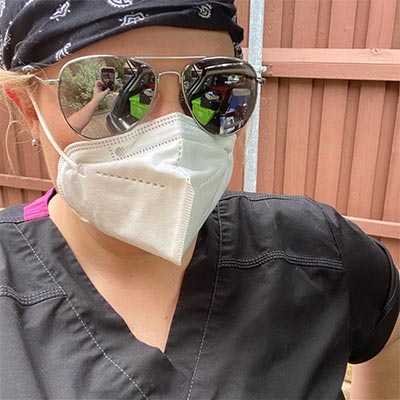 Strong women and "B words" seem to go hand-in-hand: bold, beautiful, brave, badass. Sometimes, of course, the same characteristics are all too often described with less-pleasant "B words".
As a strong woman, I have often been made to feel that there is something wrong with me because I am bold, because I am brave. As a young female emergency physician, I encountered this bias daily and felt pressured to change who I was in order to avoid being called those bad "B words." I never felt that changing who I was would actually serve me well, so I embraced the concept that I was not bossy, I was going to be the boss. I was a badass emergency physician and refused to let others define me as otherwise. With that mindset and lot of support from many of you, I have been able to take my career in the direction of my choice as both a physician and a businesswoman and have pushed boundaries and broken through barriers. It's not easy, but it is rewarding.
One of the most powerful tools that we have at our disposal is support from our fellow beautiful, badass women emergency physician colleagues. We are lucky to have our network of incredible, strong women right at our fingertips. One of the best parts of AAWEP is networking with some outstanding and strong women who know how to get the job done, no matter what challenge presents itself. At Scientific Assembly, we will be celebrating our incredible members and recognizing some standouts that have been recognized by their colleagues as incredible leaders and mentors. I hope that you will join us in October as we celebrate all of the beautiful, badass women around us. Until then, I encourage you to embrace your inner badass; be bold, break barriers, and continue smashing those glass ceilings.
Carrie de Moor, MD, FACEP
AAWEP Chair