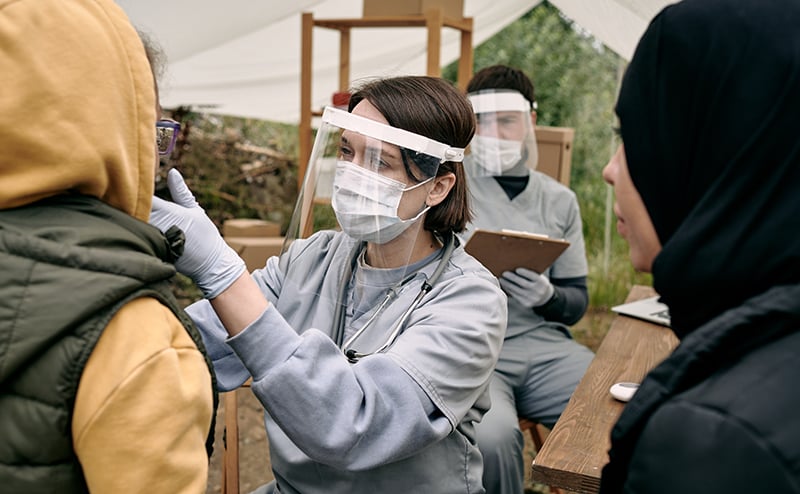 Street Outreach: An Opportunity to Reinvigorate Your Involvement in Healthcare
Haleh Van Vliet, MD, FACEP
Emergency Medicine Physician
Tower Health Medical Group, Pennsylvania
I first learned about street medicine as a medical student in Rochester, New York. At the time, Dr. Emma Lo (who is now an attending psychiatrist at Yale University) was an enthusiastic student just a year behind me who was launching a community outreach effort under the guidance of Dr. Jim Withers (a family medicine physician who founded the Street Medicine Institute). The concept of street medicine was appealing to me: find homeless folks in the community who are unable to access care for a variety of reasons and bring care to them to help prevent worsening illness (eg, a trip to the emergency department for sepsis, diabetic ketoacidosis, etc.).
Fast forward to today, a mere decade later, and here I am finally practicing street medicine in Pottstown, PA. Our program just launched a year ago and is staffed exclusively by emergency medicine physicians from Pottstown Hospital. Every Tuesday, liaisons from local homelessness agencies direct our team to area encampments, motels, and other places of shelter where we can be of service. Often, my role seems secondary to that of our other team members. Gladys, a community outreach worker from the Community Health and Dental Care clinic, helps arrange follow-up care and more formal evaluation in the clinic setting when patients need more complicated coordinated care. Recovery specialists are often with us to help ensure that patients with addictions are being connected with recovery programs in the area. Representatives from Access Services and LIFT (Living In Faith Together) ensure that shelter is optimized and that other basic needs (eg, possessing valid forms of identification) are met.
The settings and circumstances of street medicine may be difficult to navigate, but the work is beyond rewarding. In the emergency department, having extremely limited amounts of time can impair my ability to build bonds with patients and provide simple but valuable care. For example, on one occasion this past year, a young homeless woman presented with numerous superficial abrasions to her feet after walking through some bushes in the woods at night while wearing flip flops. There was no cellulitis or deep wounds, but her feet desperately needed to be cleaned because she was at risk for developing an infection without appropriate wound care. Lacking access to running water or clean materials, the patient had been unable to wash her feet. She had presented to the emergency department for pain but was promptly discharged after the examination revealed no time-sensitive disease process. During my street medicine rounds some hours after her discharge, I spent 10 minutes irrigating and scrubbing her feet before applying sterile dressings. It was a simple task, but it also represented the unadulterated, pure practice of medicine that first fueled my interest in becoming a physician. In that moment, it was just me, another human being, and care. That's it.
In an age when billing, liability, metrics, and process improvement reign supreme, getting back to the basics is a grounding experience; it's a way to reset our internal barometers and remind ourselves what really matters: people. Like so many forms of community outreach, street medicine is an opportunity to move beyond the conventional modern-day practice of healthcare and feed our souls, and a soul that is well fed is a soul that has more to give to ill patients stuck in the hospital. Long story short: get involved in your community outside of the hospital and remind yourself of what truly matters. You will be a better healthcare team member because of it.