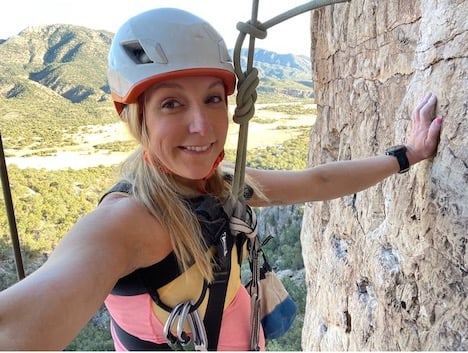 Life Fuel
Linda Sanders, MD, FACEP

My adventures this past several months have been scaled back a bit due to pregnancy. But what I would like to share is that one can remain active while on this journey. While pregnant, I safely bouldered and climbed top rope up until 40 weeks. I decided to stop lead climbing at 15 weeks and wore a full body harness from then on. I skipped skiing this year per my Obstetrician's recommendation which I felt was reasonable. So while my family and friends skied Breckenridge, I went snowshoeing with our dog. I continued to hike and run the entire pregnancy. Women's bodies are truly amazing and most women can safely remain active while pregnant. It really helped me mentally and physically to continue to get outside. My husband Mario and I welcomed our baby girl Susana into this world on February 6th. It was difficult to put limitations on some activities, but at the same time I was able to maintain good physical and mental fitness, and she seems to have been worth it.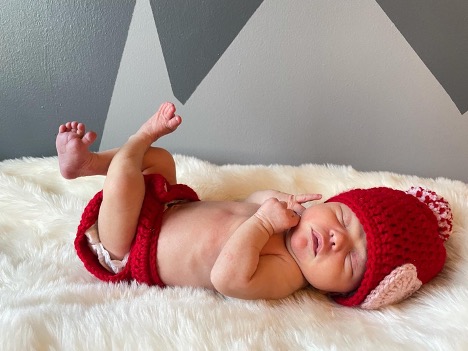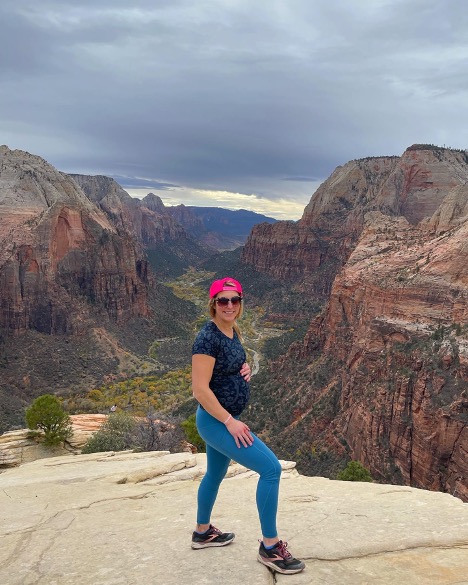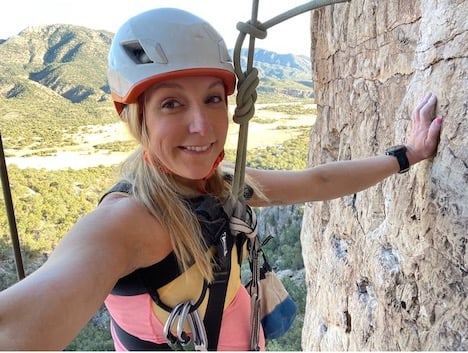 ---
Taylor Haston, DO, FACEP, MPH, MS, DiMM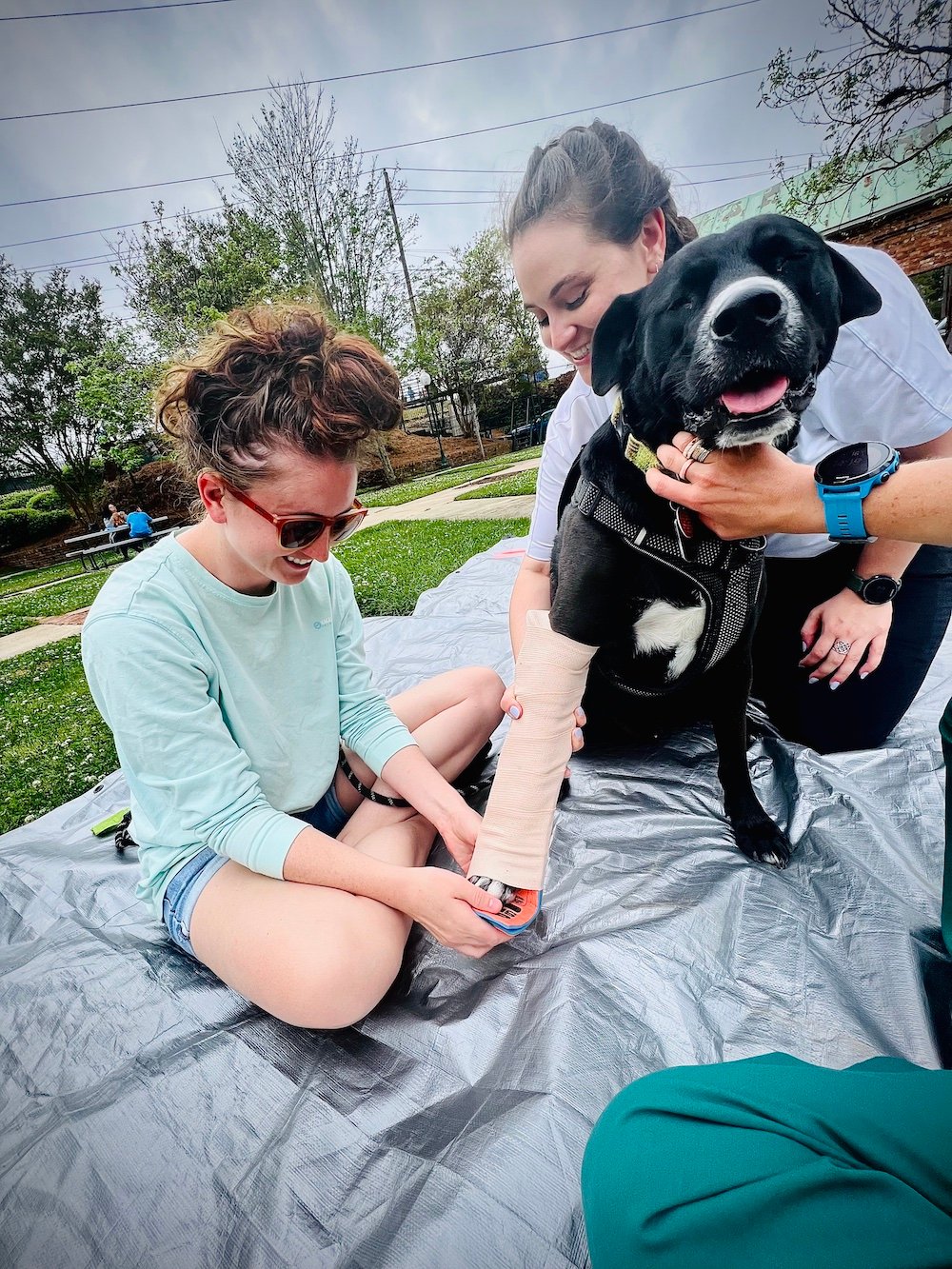 "We can judge the heart of a man by his treatment of animals."
-Immanuel Kant
Dr. Tina Drake, MCG WM Fellow and Dr. Karly Flemmons, MCG EM Resident showing a modified splint on our K9 volunteer at the Augusta Canal Fest earlier this month.



"Never say no to adventures. Always say yes. Otherwise you will lead a very dull life." -Ian Fleming
Passing time on the tender, keeping watch on the divers at The Blue Hole, Belize.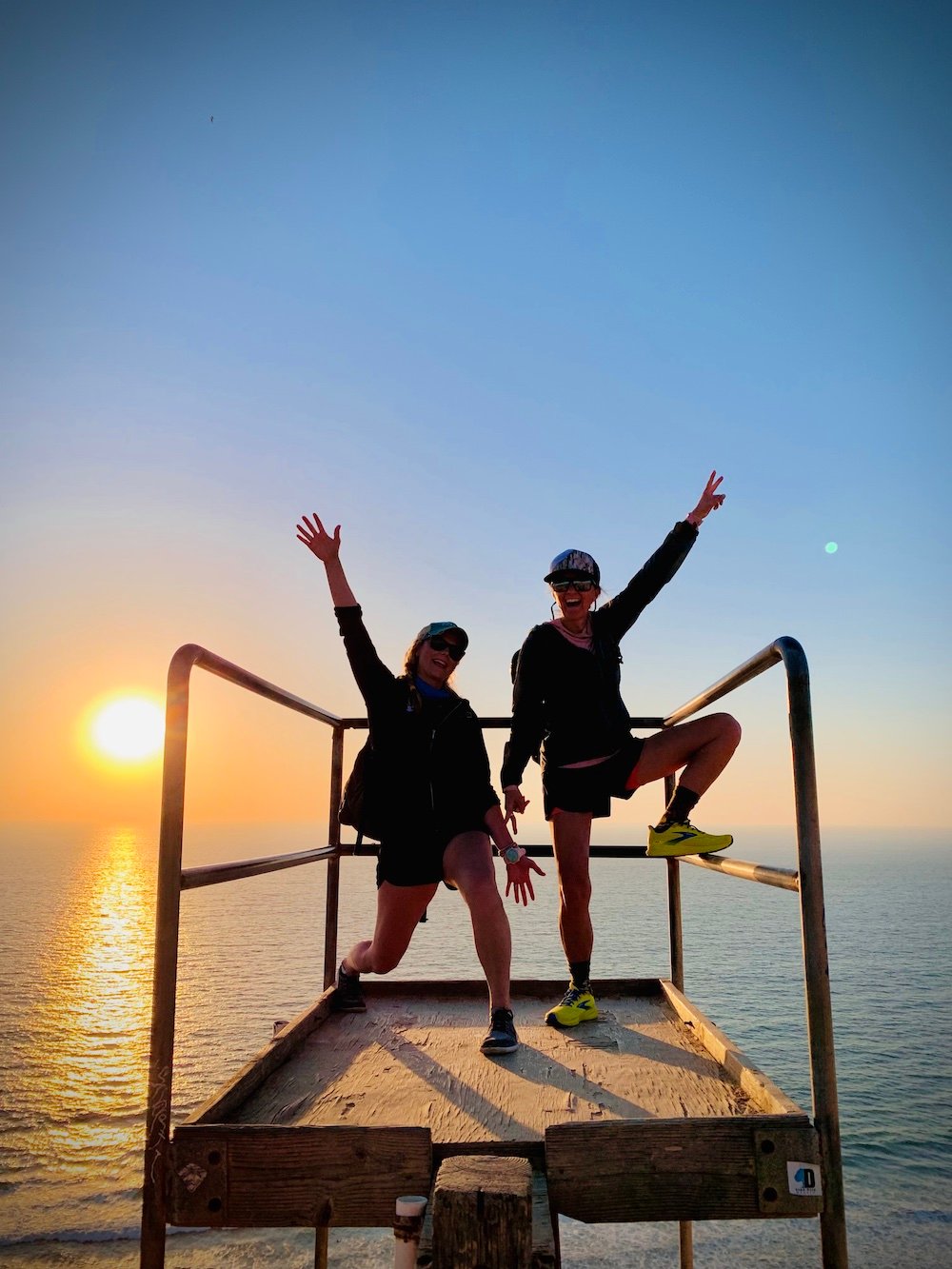 "We all have the right to make the most of our lives." -Unknown
La Jolla Shores at sunset in sunny San Diego, CA. Taking a break from a dive medicine course, where the scenery is not boring.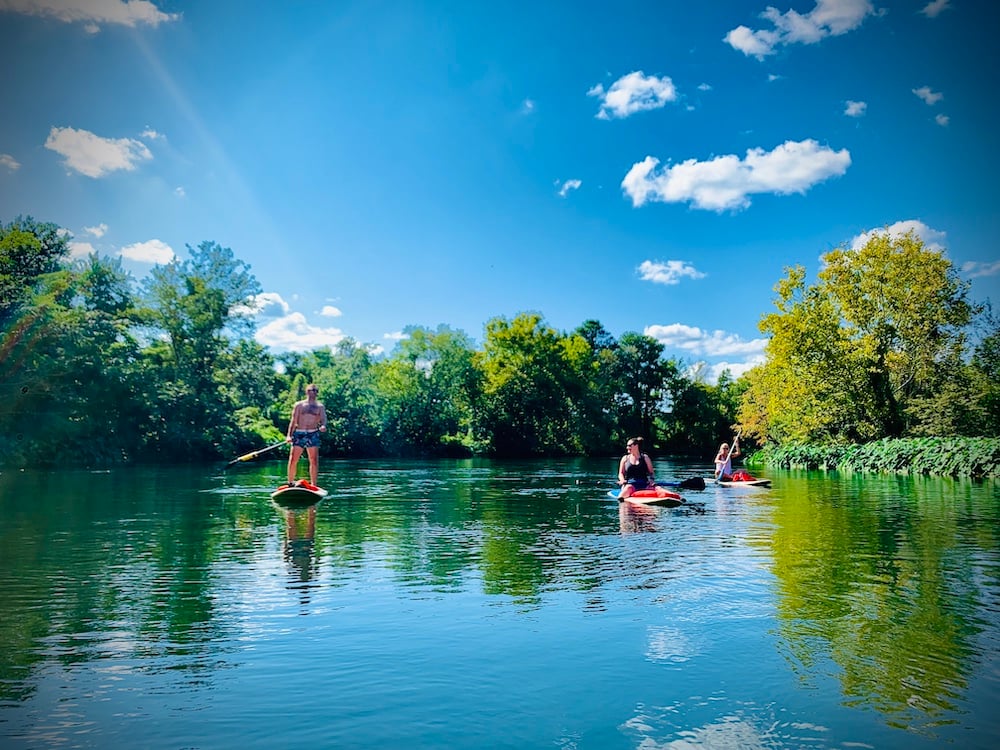 "The Wilderness once offered man a plausible way of life. Now it functions as a psychiatric refuge."
-A.K. Sarvis, M.D.
Taking a break, stand-up paddling the Savannah River with the MCG/AU 'Wilderness Wellness' event. Savannah River, Augusta, GA.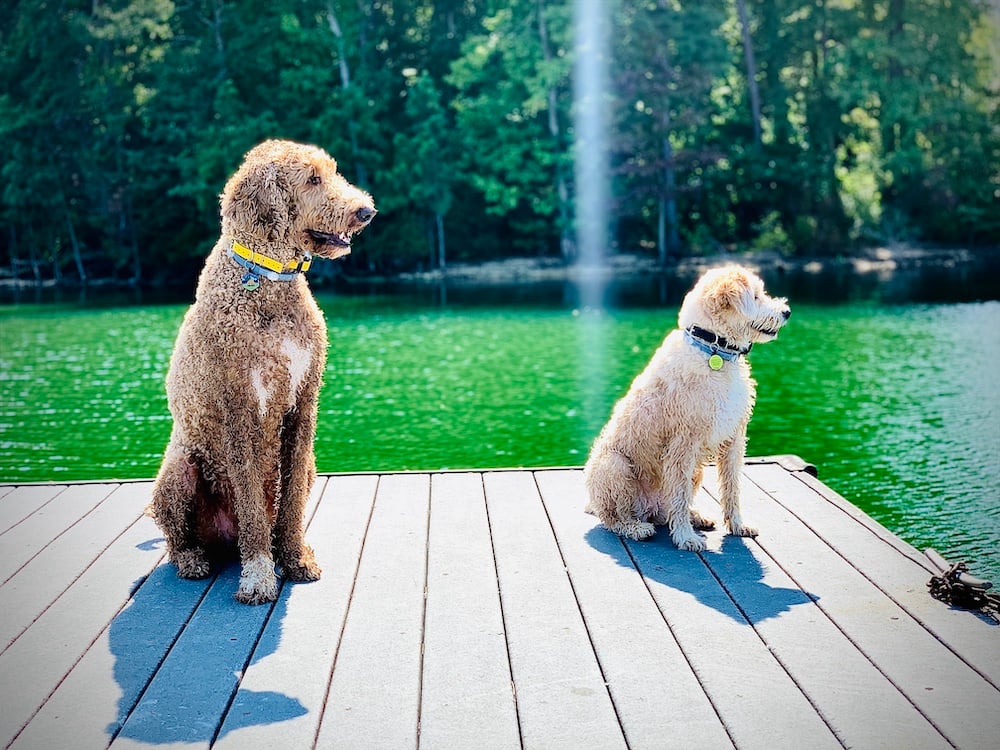 "Dogs are not our whole life but they make our lives whole." -Roger Caras
Lucha and Wilder Haston keeping watch while the Wilderness Medicine team sets up for the Wilderness Medicine Resident Day at the Medical College of Georgia for EM Grand Rounds at Clarks Hill Lake. Augusta, GA.