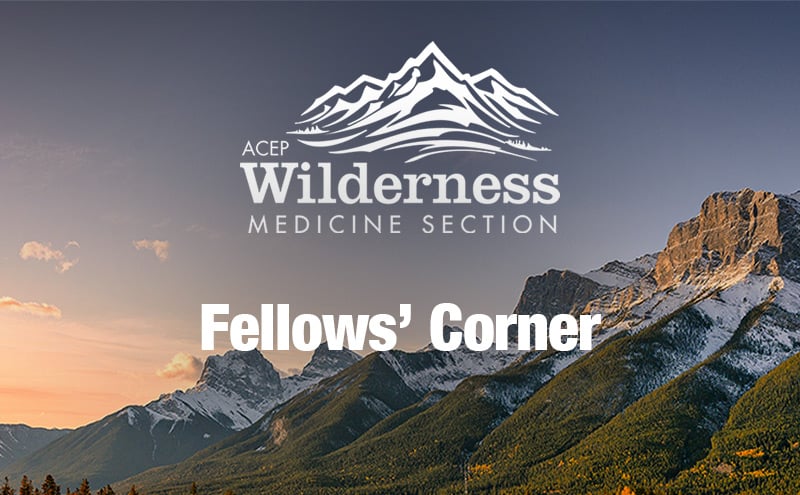 Fellows Corner
Mia Derstine, MD
Wilderness Medicine Fellow
University of Colorado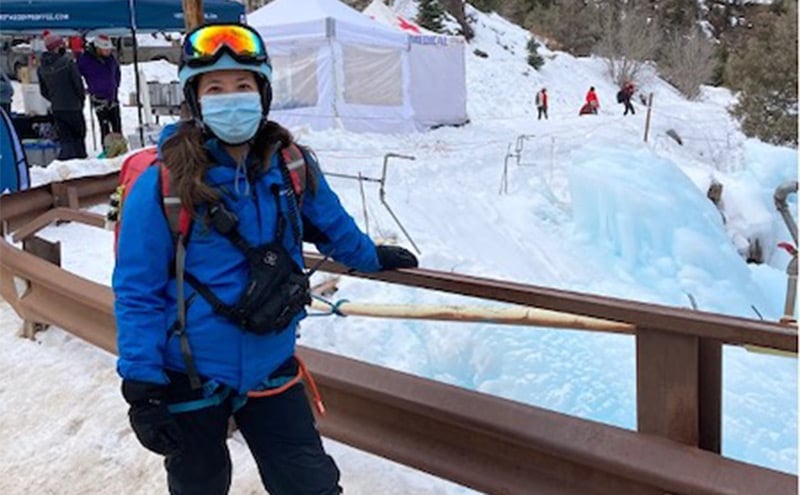 Hi everyone! I'm Mia Derstine, the current wilderness medicine fellow at the University of Colorado. I'm originally from Hong Kong/Chicago, did med school at University of Michigan, and EM residency at University of Chicago. Despite the pandemic, I was lucky enough to be pretty active during my fellowship (while still observing proper protocols). This program focuses a lot on technical skills training, so I got to spend time outside climbing, hiking my first 14er, working with the Rocky Mountain Rescue group, getting an intro to swiftwater rescue, and learning some alpine skills (who knew self-arresting with an ice axe could be so terrifying and so fun at the same time?). Some of the more unique activities were getting to film Mars training videos for a NASA related course at the Mars Desert Research Station in Utah, going foraging for mushrooms with our local toxicologists, and getting to be on the medical team at the Ouray Ice Festival. And now I'm in Greenland! The fellows get to serve as the medic at Summit Station, a research station above the arctic circle (and at 10,500 ft in elevation!). I'm still in quarantine in Kangerlussuaq to the south right now, but will be in Summit in a week, and am really looking forward to it!
---
Chris Peluso, DO, FAWM
Wilderness and Austere Medicine Fellow
Wake Forest School of Medicine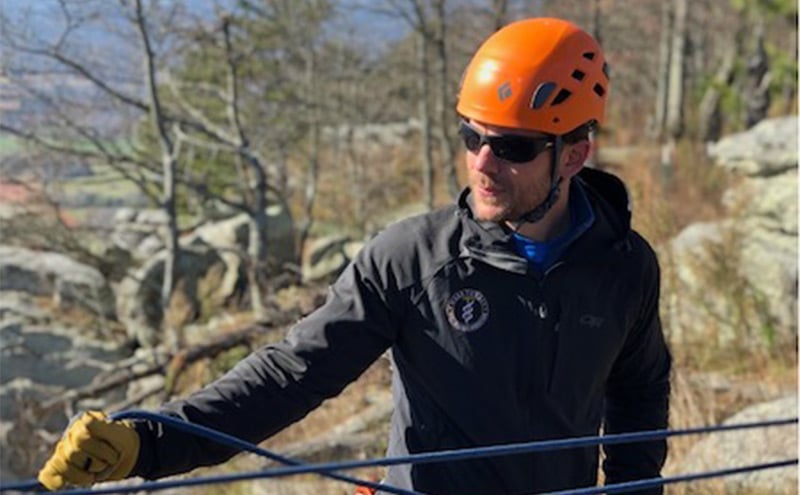 My name is Chris, and I am the current Fellow in Wilderness and Austere Medicine at Wake Forest. I first got interested in Wilderness Medicine in college when I became a Wilderness SAR Technician in Northwest Arkansas in the Ozark Mountains. From there, after a long-sorted road through culinary school then medical school, combined Internal Medicine/Pediatric residency completion, Emergency Medicine residency completion, and now Wilderness Medicine, my goals have crystallized toward rescue logistics and response medicine, especially that of prolonged field care. Through my fellowship, despite the pandemic, I have had the pleasure of having the beautiful rivers and rock of North Carolina, and some phenomenal mentors with fantastic connections. I have been able to train considerably in high angle rescue and vertical medicine, swift and still water rescue, tactical medicine, and prolonged field care. In addition to working as an ER attending in a busy county community hospital in a large rural catchment area, I now educate and train with a special tactical and rescue team, and am a response member of the Appalachian Mountain Rescue Team (AMRT), serve as the Assistant Medical Director for the North Carolina State Parks teaching park rangers EMT and medic response, and serve as a heavy rescue responder for a county rescue squad here in North Carolina. The fellowship has opened doors to speak both nationally and internationally this year, and though postponed initially, I am now coming up on some interesting travel trainings. I also recently began working as a physician instructor for a company teaching prolonged field care to SAR and special response groups.
---
Jenna Wiley, MD
Wilderness Medicine Fellow
Oregon Health and Science University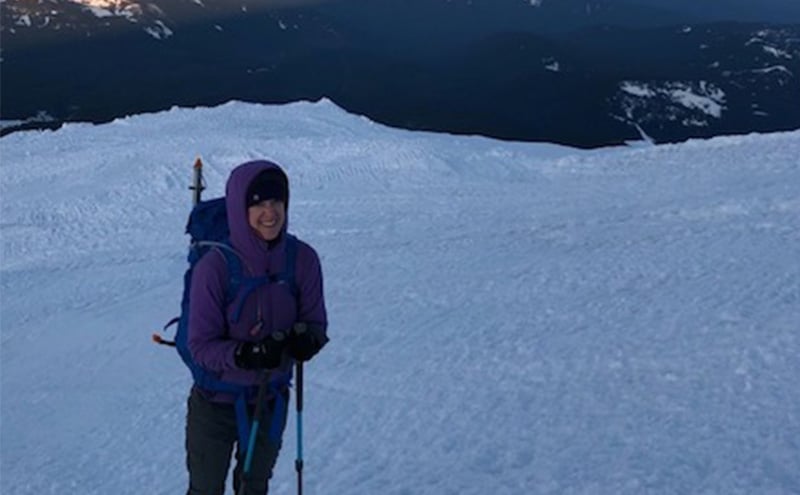 I grew up in Livermore, California where I joined the Bay Area Mountain Rescue Unit and fell in love with mountain rescue. Then I moved to North Carolina to pursue interests in diving medicine while working for Divers Alert Network. I stayed in NC for medical school, attending UNC in Chapel Hill, and finished residency at OHSU in Portland, OR where we developed a wilderness fellowship. I decided to stay on as the second fellow to further develop ties with the local rescue groups, gain expertise in crevasse and alpine rescue, and explore interests in diving medicine. This year I've primarily spent developing wilderness EMS skills, training with the Reach and Treat team on Mt. Hood, serving as assistant medical director for Portland Mountain Rescue and medical director for Wildland Saw, LLC, a group who provides wildland fire support and training as well as EMS fireline and basecamp support during major wildland responses. In addition, I'm working on a research project with Dr. Colin Little looking at rope strength against exposure to various adulterants for which we were awarded a WMS research grant. I pursued further diving interests by taking a hyperbaric medicine course through the Undersea and Hyperbaric Medical Society that was taught at Legacy Health here in Portland and took an EMS medical directors' course through the NAEMSP. In addition to ED shifts at OHSU, I work shifts on the coast in Astoria, OR in a critical access hospital with single coverage as well as working at the ski clinic on Mt. Hood. It's been a challenging year to say the least, but I am glad we could make the most of it during a global pandemic.
---
Miguel Pineda, MD
Wilderness Medicine Fellow
University of California at San Diego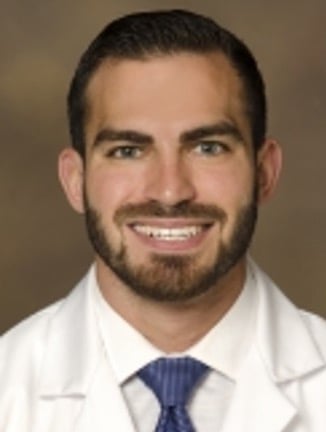 My name is Miguel Pineda, I am from Columbus Ohio, and I am the current UCSD Wilderness Medicine Fellow. I have always loved the outdoors, and I pursued this fellowship to better expand my skillset as a practitioner and educator of Wilderness Medicine. This year I have been able to pursue my Avy Rescue, PADI Scuba, and Trad Anchor building skills. Furthermore, I have been able to direct UCSD's biannual Wilderness Medicine Medical Student course, provide medical training for our San Diego Mountain Rescue Team, lecture for the national Mountain Rescue Association, and lecture at the WMS Winter Conference.