Purpose
The Disaster Medical Sciences Award recognizes ACEP members who have made outstanding contributions of national/international significance or impact to the field of disaster medicine.
2022 Award Recipient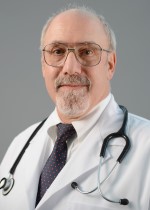 Roy L. Alson, MD, PhD, FACEP


Award
The award features a crystalline sphere held up by two hands. The recipient's name will be inscribed on a master plaque at ACEP Headquarters. The recipient will also be recognized on ACEP's Web site and included in other ACEP communications as part of the annual award recognition process.
Eligibility
Any member of the College may nominate a member that has made an outstanding contribution to the field of disaster medicine of national or international significance. This includes outstanding contributions to the development, promotion, maturation, education, or humanitarian mission of disaster medicine on a state, national, or international level. The award may be given posthumously.
Criteria
The Disaster Preparedness & Response Committee will evaluate all nominations submitted by the deadline. Activities that are appropriate for evaluating nominees include but are not limited to:
Research and publications
Service to organizations that support disaster medicine
Humanitarian activities, including providing medical care in disasters
Leadership activities
Teaching
Advocacy/legislative efforts
Nominees need not demonstrate achievements in all categories to be selected.
Past Recipients
2013 Thomas D. Kirsch, MD, MPH, FACEP
2014 Frederick (Skip) Burkle, Jr., MD, FACEP
Joseph F. Waeckerle, MD, FACEP
2015 Carl H. Schultz, MD, FACEP
2016 Andrew I. Bern, MD, FACEP
2017 Kristi L. Koenig, MD, FACEP
2018 Gregory R. Ciottone, MD, FACEP, FFSEM
2019 Richard C. Hunt, MD, FACEP
2020 Irving "Jake" Jacoby, MD, FACEP
2021 Joseph A. Barbera, MD
2022 Roy L. Alson, MD, PhD, FACEP
Entry Procedures and Selection Process
Any member who wishes to nominate a candidate should complete a nomination form. Submit the nomination form, nominee's curriculum vitae, and up to three letters of support to the staff liaison through the online form located the ACEP website. Letters of support are greatly encouraged and are at the discretion of the nominator. Additionally, a nominee should have only one nomination from a chapter, entity (such as a committee or section), or individual. All entries must be submitted no later than March 8, 2022 for consideration. Receipt of each nomination will be confirmed by email.
Judging
The Disaster Preparedness & Response Committee will judge the entries, with its recommendations subject to review by the ACEP Board of Directors. The decision of the Board is final, and the Board reserves the right to make no award if there are no nominees of sufficient merit. The Board may also decide to grant the award to more than one individual.