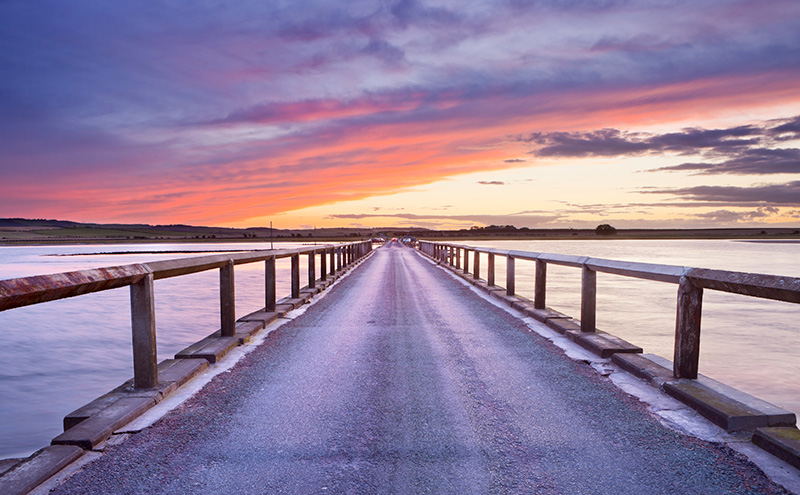 All Roads Lead Undersea
Jeremy Kessler, MD, FAAFP, FAWM
Undersea & Hyperbaric Medicine Fellow – Advocate Aurora Health – Milwaukee, Wisconsin
Assistant Professor Family & Community Medicine – Virginia Tech Carilion School of Medicine
Faculty Physician Wilderness Medicine Fellowship – Virginia Tech Carilion Clinic
As medical providers, we place sacred obligations upon ourselves. We are all aware of our long and sinuous path that required decades of learning and training. These challenging years are essential to hone our technical and clinical skills, so that we could effectively apply our talents to the patient population we serve.
Along the way, we each have encountered or read about an individual who inspired and motivated us to make a difference. I was fortunate enough to have been impacted by two such noble individuals. I sadly reflect on the medical providers who materially influenced my personal and medical career; regrettably they both passed away recently. These two trendsetters spent their professional lives expressing a voice for the unheard, underserved and forgotten populations around the world.
Dr. Paul Auerbach and Dr. Paul Farmer dedicated their lives striving to be the best person possible. Paul Auerbach (the father of wilderness medicine) was described as someone who wanted to make the world a better place through educational efforts, decisive action, and inspiring trust. Paul Farmer (the co-founder and chief strategist of Partners in Health) focused his efforts extensively on health and human rights, the role of social inequalities in the distribution and outcome of infectious diseases, and global health.
These leaders firmly believed that no matter who you are, health care is a right and should be provided to all individuals regardless of their status, culture, creed, or nationality.
Each trailblazer refused to be complaisant with the way things had been. Rather, they took the time to educate those around them, thereby improving global medical care. It often required them to reject the status quo and necessitated them to trek the road less traveled. While doing so, they meandered uphill facing a myriad of obstacles. Despite the impediments, they were driven to share first world luxuries with those who didn't have such amenities available to them. These men strived to be lifelong learners with an exceptional situational awareness that allowed them to remember to look up, take a deep breath, and cherish their surroundings. The beautiful sunsets, scenic overlooks, children laughing and playing in the street, or just taking the time to speak with those who usually are overlooked and underappreciated. The footprint these role models left behind should motive us to improve ourselves each day, as clinicians and as human beings. If you are unfamiliar with their triumphs, please take time to read about their legacies. It won't take long before you recognize the magnitude of their accomplishments, as clinicians, humanitarians, and human beings. They truly elevated global health in low resource environments. All the while, they continued to find joy and fulfillment in medicine, up until the moments of their untimely passings.
I grew up in Queens, New York. As a naive youth, never realized the benefits I enjoyed by being born and living in a first world country. It wasn't until commencing my medical school training in Guadalajara, Mexico that I began to realize the enormous disparity and gap that exists across borders. Abject poverty, marginal educational opportunities, and structural instability generated a rapid dose of humility. Spending time delivering medical care in rural Mexican towns sparked my interest in seeing more and doing more. It was like an unquenchable thirst that could not be satiated. Subsequently, I spent time providing medical care while living in remote villages without road access and with no running water or electricity. Resourceful and impromptu resilience was essential to provide solutions for common ailments that are easily treated in well-stocked clinics; but in the austere environment, it could prove to be life threatening.
During my residency training, I continued my exploratory efforts and traveled to Nepal. This experience afforded me the opportunity to support rural clinics, including Everest base camp as the final destination. Throughout this period, I was fascinated by how the profound alterations in atmospheric pressure could have drastic physiologic effects on the body. This ultimately proved to be the impetus leading to my passion of Wilderness Medicine. I devoted time volunteering with the Himalayan Rescue Association and this assignment culminated with setting up Everest ER, located at base camp. I observed a myriad of cases spanning from acute mountain sickness, high-altitude pulmonary edema (HAPE) and high-altitude cerebral edema (HACE). These illnesses presented in the poorly prepared outdoor enthusiasts, as well as those who had taken extensive precautions in preparedness, such as the Sherpa and climbing community.
My next endeavor was in hyperbaric and dive medicine. I was lucky enough to spend an elective rotation in the Cornerstone Clinic on the island of Roatan, Honduras. This facility houses an extremely active hyperbaric chamber. It is one of only a few clinics in this coastal region that is available to treat the Miskito Indians who often suffer decompression illness.
The Miskito Indians are the largest indigenous group on the Honduran and Nicaraguan Caribbean coast.
La Mosquitia is the easternmost part of Honduras along the Mosquito Coast; it extends into northeastern Nicaragua. This population is historically known for its undersea ability. Their breath hold diving capacity is astonishing. They rival the Ama diving women of Japan and Korea, as well as the pearl divers of Tuamotu Archipelago of French Polynesia. The indigenous tribes of La Mosquitia are also well known for their agility in the sea. They are master fishermen and hunters. In the 1960's, the Miskito used free diving to harvest lobster and it became a primary source of their income. During the 1970's, the spiny lobster became an international delight, resulting in a lobster demand boom. Initially these shellfish were perceptible in shallow waters and free diving was sufficient to collect the bounty. Unfortunately, the abundant resources slowly depleted. In response, commercial lobster companies introduced scuba diving to satisfy the rising demand for lobster. To maintain their livelihood, the Miskito were required to harvest lobsters in deeper waters, thus, they needed to dive for longer periods. In response to the declining lobster populations, the governments of Honduras and Nicaragua implemented a fishing season policy, restricting commercial lobster diving to March - July. Although the goal was to reduce pressure on the depleting lobster populations, it placed increased pressure on the lobster divers.
The commercial boats typically go out to sea for an average of 12 to 15-day stents. Given that this commodity is the main source of income for these divers, the burden to produce is extraordinary. It is not uncommon for divers to make 12-16 dives per day to depths of 100 – 120 feet… Sometimes even deeper. Consequently, Honduras and Nicaragua have the highest incidence of decompression illnesses and deaths in the world.
During my apprenticeship at the Cornerstone Clinic, I administered care to several divers suffering from decompression related injuries. Some cases were as mild as joint pain or a rash, while others arrived paralyzed with stroke like symptoms. The hyperbaric chamber was a treatment resource made available to individuals, with the cost absorbed by the boat captains. While several captains accepted their responsibilities and paid the required fees, some divers were left to suffer. Where treatment was rendered, individuals presented days to even weeks after the initial decompression injury. Frequently, the divers showed a range of responses from mild improvement to full resolution of symptomatology. The hyperbaric treatments were combined with physical therapy, well balanced meals, hydration, hygienic accommodations, a positive outlook, and perseverance. To reinforce the seriousness of the situation, efforts were undertaken to educate the divers on appropriate safety stops and prudent dive techniques. Unfortunately, much of the instructions did not become common practice, given the monetary constraints of their large families and community pressures.
Following this experience, I became fascinated with hyperbaric medicine and the potential this growing concentration has to offer. The ability to manipulate the atmospheric pressure combined with breathing high concentrations of oxygen is clinically applicable to the treatment of a multitude of illnesses. Inspired, intrigued, and motivated to continue to learn from those leading the field, I soon transitioned into my fellowship training. I consider myself lucky to be a part of such an exciting field of medicine that makes an impact on all of those around me on any given day. The goal is to expand this valuable medical practice both domestically and internationally as a tangible and accessible amenity to those in need. Every flame of hope grows from a spark of motivation, accelerated by the proven efficacy of this field as it gains traction around the globe and spreads like wildfire.