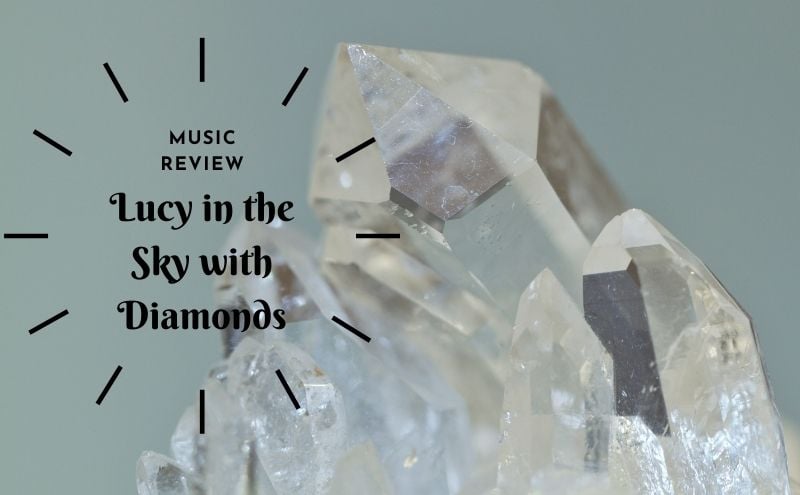 Music Review: Lucy in the Sky with Diamonds
Gerald O'Malley, DO, FACEP
"Lucy in the Sky with Diamonds", along with "White Rabbit", serves as a pillar of reference for the exploration of psychedelic drugs found in the music of the late '60 and early '70s. Written primarily by John Lennon (with co-writing credits shared by Paul McCartney), the song appeared on 1967's Sergeant Pepper's Lonely Hearts Club album which is an album filled with all sorts of direct and indirect references to marijuana and other psychedelics. Almost immediately after the album's release, people began intimating that "Lucy in the Sky with Diamonds" was about LSD - lysergic acid diethylamide - the hallucinogenic chemical synthesized by Albert Hoffman in 1938 while he was working for Sandoz Pharmaceuticals in Basel, Switzerland. Interestingly, Lennon denied any intentional acknowledgement or inclusion of LSD or influence of the drug on the creation of the colorful imagery or dreamy instrumentals of the song.
According to Lennon, the song's origins lie in a drawing his 3-year old son Julian had created and brought home from school. The drawing was of his friend Lucy O'Donnell who was floating in the sky surrounded by sparkling jewels and diamonds. According to interviews he gave over the years, Lennon had been reading works of Lewis Carroll and incorporated images from Through the Looking Glass into the song which had been suggested to him through Julian's artwork. Many, many analyses of the song have been written over the years, some of them based on interviews Lennon (and McCartney) gave. Ringo Starr has stated that he witnessed Julian's presentation of the picture to his father and McCartney verified the origin of the story in numerous interviews so why are so many people convinced that "Lucy in the Sky with Diamonds" is a song about LSD (colloquially "acid")? Well, the album itself references drugs all throughout including on the cover itself, which shows the Beatles standing behind a grave of flowers that spell out BEATLES trimmed by marijuana plants.
Many of the other songs on the album mention "getting high" ("With a Little Help from my Friends,) "I'd love to turn you on" and "found my way upstairs and had a smoke" ("A Day in the Life"), and the dreamy, Lowrey-organ heavy arrangements of "Fixing a Hold" and sitar-drenched "Within You and Without You." McCartney had given two interviews in June of 1967, the month the album was released, in which he mentioned experimenting with LSD while alone in London. Lennon and George Harrison were habitual users of LSD and had been trying to get McCartney to try it for awhile, so it is easy to understand why many people drew the reasonable conclusion that "Lucy in the Sky with Diamonds" was a cheeky wink-and-nod to LSD by some clever British boys. McCartney said during an interview in 2004 that it was "pretty obvious" drugs did influence some of the group's compositions at that time, including "Lucy in the Sky with Diamonds," though he tempered this statement by adding, "[I]t's easy to overestimate the influence of drugs on the Beatles' music.
Lennon himself has provided at least three other explanations for the meditative, dreamlike, hallucinogenic illusions and visions - (1) - it is a lyrical response to Julian's drawing, colored by the writings of Lewis Carroll; (2) it is about a female savior who turned out to be Yoko Ono (the girl with kaleidoscope eyes) and (3) it is about Lennon's mother, Julia (Lennon had a lot of issues with his mother). Several psychologists have published analyses of the song, particularly the mental images described and interestingly, many come to the same conclusion - the song is almost absent of any emotion. Most people that drop acid describe oceans of emotions and incredibly heightened feeling during the drug's effect (the trip) but "Lucy in the Sky with Diamonds" is simply a description of things - objects and people. So, despite 55 years of rumors and speculation, maybe there is no deeper, hidden meaning behind the song.
Lucy O'Donnell Vodden, the woman who inspired Julian Lennon to draw the picture in 1967 married Ross Vodden and lived in Surbiton, Surrey. She died 28 September 2009 of complications of lupus. Julian had been informed of her illness and renewed their friendship before her death. No one knows whatever became of the original nursery school art project that inspired one of the most beautiful and frustrating pop music songs ever written.
Here are links to a fascinating interview with Dick Cavett and John Lennon. talking about the song and a link to a remastered version of the song.
Lyrics to "Lucy in the Sky with Diamonds"
Picture yourself in a boat on a river
With tangerine trees and marmalade skies
Somebody calls you, you answer quite slowly
A girl with kaleidoscope eyes
Cellophane flowers of yellow and green
Towering over your head
Look for the girl with the sun in her eyes
And she's gone
Lucy in the sky with diamonds
Lucy in the sky with diamonds
Lucy in the sky with diamonds
Ah
Follow her down to a bridge by a fountain
Where rocking horse people eat marshmallow pies
Everyone smiles as you drift past the flowers
That grow so incredibly high
Newspaper taxis appear on the shore
Waiting to take you away
Climb in the back with your head in the clouds
And you're gone
Lucy in the sky with diamonds
Lucy in the sky with diamonds
Lucy in the sky with diamonds
Ah
Picture yourself on a train in a station
With plasticine porters with looking glass ties
Suddenly someone is there at the turnstile
The girl with the kaleidoscope eyes
Lucy in the sky with diamonds
Lucy in the sky with diamonds
Lucy in the sky with diamonds
Ah
Lucy in the sky with diamonds
Lucy in the sky with diamonds
Lucy in the sky with diamonds
Ah
Lucy in the sky with diamonds
Lucy in the sky with diamonds
Lucy in the sky with diamonds