Return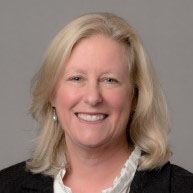 Marianne Gausche-Hill
MD, FACEP, FAAP, FAEMS
Dr. Gausche-Hill is the Medical Director for Los Angeles County Emergency Medical Services (EMS) Agency, Professor of Clinical Emergency Medicine and Pediatrics at the David Geffen School of Medicine at UCLA and serves as Clinical Faculty at Harbor-UCLA Medical Center in Torrance, CA.
She is nationally and internationally known for her work as an EMS researcher and educator, and for her leadership in the field of EMS and pediatric emergency medicine. She is best known for her study of pre-hospital airway management for children published in JAMA 2000 and her work on the National Pediatric Readiness Project published in JAMA-Pediatrics in 2015.
She has won numerous national awards for her leadership in emergency medicine, pediatric emergency medicine and EMS. Dr. Gausche-Hill currently serves as a senior editor for the textbook, Rosen's Emergency Medicine: Concepts and Clinical Practice, and is the President of the American Board of Emergency Medicine Board of Directors.