2019 IEM Education Session Hacks: Oral Rehydration Solution
In continuation from the last newsletter that included the Home-Made Ultrasound Gel hack, Matt Heimann and the education program had a big hit with tips on Oral Rehydration Solution.
Pre-packaged Oral Rehydration Solution (ORS) is often not available in low- and middle-income countries even though it is recommended as first line for mild to moderate dehydration in children. This session station was designed show participants ways to provide balanced hydration solutions for patients using commonly found ingredients. In addition to preparing the solution using common ingredients in specified measurements, participants compared the home-made version to prepackaged salts and Pedialyte in electrolyte composition and a fun taste test!
Oral Rehydration Solution Recipe
6 teaspoons of sugar
1/2 teaspoon of salt
One liter of boiled or otherwise sterilized water
Consider adding a mashed banana or orange juice for additional potassium supplementation.
Make sure the mixing/storage vessels and measuring tools you use are also thoroughly washed and dried.
Safe water recommendations:
Obtaining Safe Water to prepare ORS
https://www.epa.gov/ground-water-and-drinking-water/emergency-disinfection-drinking-water
If possible, always use bottled water.
If you don´t have access to bottled water, boil clear water. Boiling is sufficient to kill most pathogenic bacteria, viruses and protozoa (WHO 2015).

If water is cloudy, let it settle and filter it through a clean cloth or coffee filter.
Bring water to a Rolling boil for at least a minute. *In altitudes above 5,000 feet (1,000 meters) boil for three minutes.
Let water cool naturally and store it in clean containers with covers.

If you can't boil water, use household bleach (regular, unscented chlorine bleach, sodium hypochlorite 6 or 8.25% only).

Add 2 drops household bleach for each liter of water; double the drops if the water is cloudy or colored.
Let the mix stand for 30 minutes. The water should have a slight chlorine odor. If it doesn´t repeat dosage and let stand for another 15 minutes.
| | | |
| --- | --- | --- |
| Volume of Water | Amount of 6% Bleach to Add | Amount of 8.25% Bleach to Add |
| 1 quart/liter | 2 drops | 2 drops |
| 1 gallon | 8 drops | 6 drops |
| 2 gallons | 16 drops (1/4 tsp) | 16 drops (1/4 tsp) |
| 4 gallons | 1/3 teaspoon | 1/3 teaspoon |
| 8 gallons | 2/3 teaspoon | 2/3 teaspoon |
Hope you enjoyed this ORS Hack!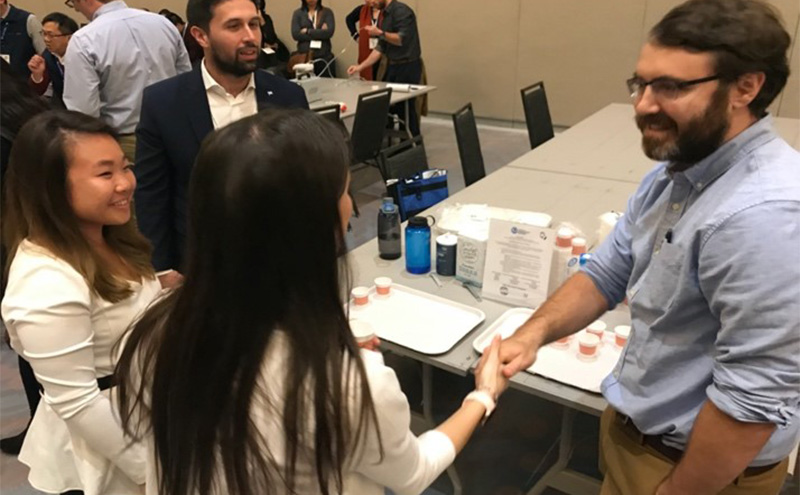 ORS station facilitators Joel Hamm from University of Kentucky (blue oxford shirt) and Adolfo Savia from Buenos, Aires Argentina (dark sport coat, bottom right.)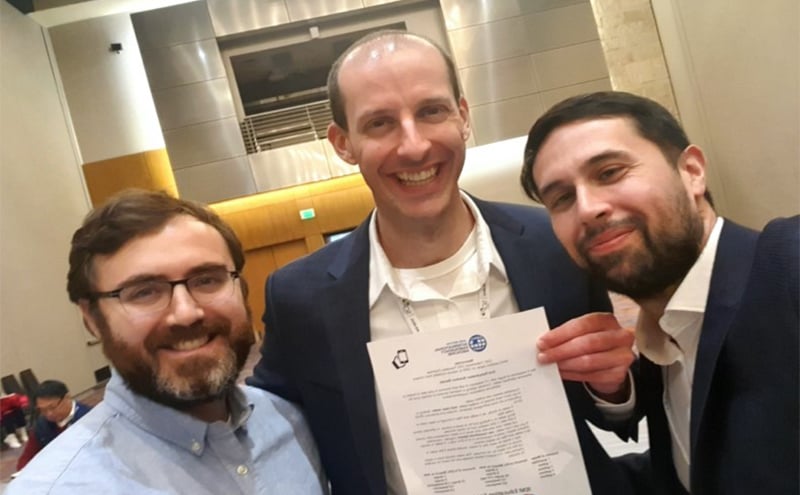 Carol McCammon, Editor, International EM Section