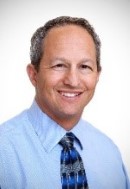 Joshua B. Weil, MD, FACEP
Reprinted with permission from California ACEP.
Breath. Exhale slowly. Don't go up too fast. When I was a sophomore in college I got the opportunity to work at a Marine Lab in Jamaica. One morning I was laying down line for research at 60 feet below the surface and I ran out of air. I could have panicked. I didn't. I pointed at my regulator and my dive buddy knew exactly what the situation was. We began "buddy breathing" and moved towards the surface. Breath. Exhale slowly, don't go up too fast. We cracked the surface and we both began laughing. It could have been bad. It wasn't. I was better for it; the knowledge that I could face that situation and move past it was empowering.
Breath. Exhale slowly. Don't go too fast. On October 9th at 1:15 in the morning the Tubbs fire enveloped my house. My wife and daughter were there. I was at work in the emergency department.
Just a few hours earlier I got up from my usual nap before my night shift. It was hot, stuffy, and windy. The air was full of acrid smoke. Clearly there were forest fires, but not entirely unusual in October in Northern California. I walked around the outside of our house with my wife. Nothing. Some sirens in the distance.
Off to work I went around 10:30 pm for my shift at Kaiser Hospital in Santa Rosa. It was smoky, to be sure, but still no sense of what was going on. The paramedics dropping patients told me every fire asset in the county was activated; "It's a weird night" one said to me.
The ED and the hospital were becoming increasingly smokier, worsening every time doors opened. In the department and upstairs staff and patients were complaining and certainly some were anxious. But still, we had no idea of the ferocity of this forest fire. Driven by 60-80 mph winds, the beast was moving at unprecedented speeds, consuming a football field every 3 seconds. The ED was becoming unusually busy for a Sunday night/Monday morning. Patients were presenting with smoke related complaints.
Shortly before 1 am I heard the paramedic's radio chirp about a structure fire at a location about 3-4 miles from my home. I called my wife to tell her to get some stuff ready, "just in case". She was relieved that I had called. She had been restless and not sleeping well. Now she had something to do. She got up and wandered out to move our SUV closer to the house. There was smoke, but nothing alarming. She grabbed the wedding album and computer to take out to the car. Now there was a glow coming from over the hill to the Northeast. She picked up the pace, woke our 15-year-old daughter and hustled her and one of our dogs out to the car. Now there was a large glow. She ran back in and grabbed the other dog. By the time she got back to the car, fire was coming down the hill towards them and was "raining" from the sky". She ran back in to try to find the cat. Power was out. She couldn't see as her retinas were imprinted with the red of the fire. The fire roared down with the noise of a jet engine and the harsh winds swirled hot embers, surrounding the house. In the moment she had to keep reminding her self this was real, she had to keep moving. She ran out to the car.
My neighbor called me on my cell, not knowing that I was at work. I was reviewing an X-ray with a woman who had hurt her ankle. He was shouting at me to get out of the house. I hung up, ran out of the patient room and called my wife. Instead my daughter answered, just screaming. They were driving through flames, exploding transformers, and burning branches falling across the road, but they made it down our hill to the main road and out safely. That was the worst 30 seconds of the night. All within 15 minutes of my warning "just in case".
Shortly thereafter our Administrator-on-call, Judy Coffey, called to ask what was going on at the hospital. I told her I thought my house just burned down. It was time to open the Hospital Command Center. Just minutes later Judy was escaping her own home that was catching fire, waking up and saving an elderly neighbor in the process. Our Physician-in-Chief for Kaiser Santa Rosa, Kirk Pappas, arrived. He too had woken up with his home on fire and barely escaped with his family. My wife and daughter arrived at the hospital and I knew they were safe.
At this point time compressed. What seemed like 30-60 minutes was actually several hours. With the command center open, I assumed the role of Incident Commander. Initially we treated the fire as a surge event: additional staff were called in and patients were moved from the ED to the floors to create more capacity in the ED. We were hearing that Sutter hospital, a few miles to our north, was evacuating. City and County fire and law enforcement were arriving on scene and information was coming in swiftly about the enormity of the event. It was hard to fathom. By 3 am the fire had largely engulfed the vast hillside area to the east of the hospital known as Fountaingrove, swept down the mountains through Larkfield-Wikiup (where my home used to be), jumped the 6-lane freeway to hit the area known as Coffey Park, and now had moved south and almost all the way through a trailer park on the adjacent property, north of our hospital campus. Patients and staff on the upper floors were witness to a fire that seemed it might engulf the entirety of Santa Rosa. It had swept over 15 miles in 5 hours, consuming an acre every 3 minutes. At approximately 3:30 am the fire chief on scene came to our command center to let us know that they were making a "last stand" to hold the fire from our campus. Although they were not recommending evacuation, we determined it was time to go.
As a hospital we engage in disaster preparation on a regular basis. However almost all our scenarios involve surge events. I personally recall practicing evacuation once in the past 5 years, no doubt with paper "patients" and using the stair chairs for one or two people. Now we had over 120 patients on 4 floors between the med-surg units, ICU, PACU, maternal child, and ED.
Staff responded swiftly to the evacuation decision. Patients who could walk were directed to do so to the assembly point. We used wheel chairs and desk chairs with wheels to move those who weren't bed bound but couldn't walk. And of course, ICU patients and those more moribund remained in their hospital beds. As our patients started lining up a nurse suggested that we place a staff member (clinical or not, and included EVS workers and others) alongside every patient to monitor their needs. While ambulances were on their way and the city was providing buses to transport patients, an ED RN experienced in disaster recommended that we use private vehicles with nurses and physicians to start transporting patients which we quickly implemented. Kaiser Northern California is a 21-hospital organization, and with our Regional Command Center up and running, we started moving patients to some of our sister facilities as well as other area hospitals. In under 3 hours we had safely emptied the hospital, and in the end no patients suffered harm.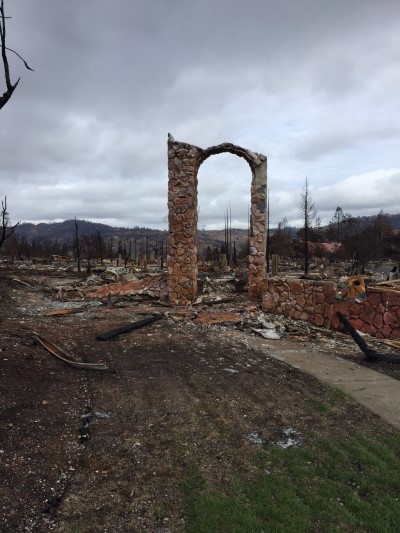 Many lessons were learned that night and many more are yet to be discovered as we continue to dissect the decisions and outcomes. A few are worth mentioning here and can be accomplished fairly easily: 1) Don't just plan for surge equipment and supplies. We have carts ready to go when 100 patients surge our hospital, but we didn't have any go packs set up with emergency medications and equipment when we loaded those buses. 2) Tracking patients was challenging until someone came up with the brilliant idea to use smart phones to snap photos of wrist bands. 3) Ensure that someone trained to access the emergency transfer sheets from the EMR is always available 4) Plan on putting physician/RN teams on non-traditional transport (e.g. busses). We provided med control via cell phone, but I think everyone involved would have felt more comfortable with a physician on board. 5) Develop a tool so you know who's working in the hospital at any given time - EVS, lab/imaging techs, unit assistants, security, food services, sterile processing, etc. We swept all floors/all doors, but communication could have been improved if we started with that information. 6) Evacuation from all areas can be accomplished in parallel rather than the traditional "in sequence" teaching.
There were more than 100 nurses, staff, and physicians working in our hospital in the early hours of October 9th when the most destructive wildfire in California history threatened to consume our town. It would have been easy to imagine how some of them would have felt compelled to attend to their own homes or even feared for their safety and left the hospital. Who could have blamed them? But instead they stayed, they followed their training and improvised a bit on the fly. Just as my underwater experience 35 years ago increased my confidence knowing I could face uncertainty calmly, as we've surfaced from the events of October 9th, a time when we could have panicked, could have made self-destructive moves, we have instead leaned on each other, learned about ourselves, and become more empowered. It was bad that night, but we can breathe again and we are better than we were.