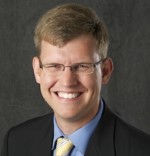 Nicholas Mohr, MD, FACEP
We are closing in on the final weeks before Scientific Assembly 2018, and I want to highlight a first for our section: we are hosting an ACEP pre-conference course. This is a milestone for our section and for critical care in general, and I hope that we will see many of you attending on the afternoon of Sunday, September 30th.
As we all know, ED-ICUs are growing in popularity and scope throughout the United States. Part of this enthusiasm results from increased ICU boarding in our EDs, and increasingly EDs are turning to the ED-ICU to change the traditional paradigm of inpatient care. What started as observation units and overflow units has now evolved into specialized centers with dedicated staff, procedural capabilities, and well-defined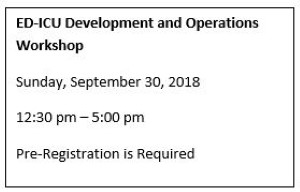 pathways of delivering novel care faster.
Some of the most common questions I receive from our section members are about how to evaluate, design, or build an ED-ICU. "Do I need an ED-ICU in my hospital? How can I make my model viable? How should I staff a unit? What institutions are doing this well?"
Now we have answers – all in one place. John Greenwood, MD, has done a fantastic job putting together a stellar program of speakers from around the country who have experience actually building and running ED-ICUs. If you are interested in critical care in the ED, and you have thought about how you might provide it better, this is the meeting for you. If you have been tapped by your medical director or chair to evaluate the feasibility of building a unit in your shop, this is the meeting for you. If you have an ED-ICU, and you want to learn about how to be a medical director to run your unit, this is the meeting for you. Even if you're just interested, and you want the skills to convince your administration to care more about critical care boarding in the ED, this is the meeting for you.
Don't wait – this is a participatory conference, so registration is capped at 50 participants. Sign up now with your Scientific Assembly registration.