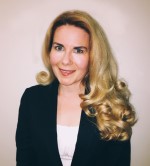 Susan Wilcox, MD, FACEP
With an increasing number of emergency medicine physicians pursuing additional training in critical care, there has been a reassessment of the relationship between the emergency department (ED) and the intensive care unit (ICU). Across the country, EDs are creating new models of critical care delivery within their departments, commonly referred to as ED-ICUs.1,2 As the needs of each institution vary, the models of each ED-ICU vary greatly as well.2 Models include the resource intensivist, an EM-CCM physician who acts as an additional resource within the ED with increased education, but without a specific additional clinical role; a hybrid model, in which a dedicated area and or/staff in the ED can provide care specifically for critically ill patients; the free-standing ED-ICU, which functions as an ICU either inside or outside the ED; as well as numerous adaptations of these models. Many emergency physicians are interested in the expansion of ED-ICUs but developing a new clinical operation can be daunting.
To assist with these advances, the ACEP Critical Care Medicine Section is conducting a half-day pre-conference course on September 30th from 12:30 – 5:00 pm, on the planning, development, and running of an ED-ICU. This program is designed for attendees at any point in the process of ED-ICU development, from conceptual to operational phases. The purpose is to emphasize the most critical elements of building an ED-based critical care model. The structure is designed to provide instruction in the universal elements, such as how one can perform a needs assessment and optimize critical care billing, while still allowing opportunity for individualized learning, recognizing that the optimal structure for each institution will vary.
Attendees will participate in a series of didactics, small group sessions, and a discussion panel over the course of the half-day session. The didactics will emphasize the details of conducting a formal needs assessment and writing a business plan, highlighting important professional and facility billing considerations. The didactics will also cover opportunities to integrate an ED-ICU into an institution's existing critical care community and garner key institutional support to maximize success. Importantly, developing a new unit with an expanded clinical practice will require strong nursing leadership and nursing education. This course will review the fundamental critical care skills that must be possessed by nurses working in an ED-ICU area.
The small group sessions will allow attendees to rotate among discussions facilitated by faculty representing the different models of ED-ICUs. These sessions will allow participants to ask directed questions, learn more about what models may benefit their own institutions, and network with colleagues with similar interests.
We have a lineup of speakers from around the country, highlighting different models of ED-ICU delivery:
John Greenwood, MD and Mollie Illenberger, RN, BSN, University of Pennsylvania, Resuscitation & Critical Care Unit (ResCCU)
Ben Bassin, MD and Kyle Gunnerson, MD, from EC3 (Emergency Critical Care Center) University of Michigan
Brian Wright, MD, Fellowship Director; Advanced Resuscitation Training Program, Stony Brook Medical Center
Yoshi Mitarai, MD, Director of Emergency Critical Care Program, Stanford University
Registration is limited to 50 attendees, so register today!
References
1. Weingart SD, Sherwin RL, Emlet LL, et al. ED intensivists and ED intensive care units. Am J Emerg Med. 2013 Mar;31(3):617-20.
2. Tonna JE. Emergency Department Intensive Care Units—A Niche Offering or the Future of Critical Care? In: The Unit: The Official Newsletter of the ACEP Critical Care Section, Fall, 2017.