FEC Section Plans for the ACEP21 Meeting
David McKenzie, CAE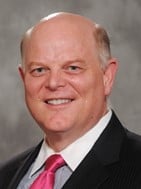 The FEC meeting during ACEP21 is scheduled for Tuesday October 26th from 9:00 to 11:30 am Eastern time.
Please save that date and time. We are investigating how to best offer a hybrid option to accommodate those who are not able to attend in person. Details will follow once finalized.
ACEP21 Your Meeting, Your Way
The Board has confirmed that ACEP will offer two options to ensure everyone gets what they need from ACEP21:
In-Person: Our face-to-face meeting in Boston will still take place responsibly with appropriate safety measures. No one understands better than your peers what this year has been like for you. Many of our members have expressed a real need to be together for support, encouragement, and rejuvenation. If that is you, please join us in Boston!
At-Home: Many live in communities, and even families, that have been hit hard, have travel restrictions or simply feel like a virtual option is the better choice for them. If that is you, please join us using the at-home version of ACEP21!
Pick your way to experience your meeting, knowing ACEP is committed to ensuring everyone has access to the education and connections they want and need.
Current COVID-19 policies for ACEP21 in Boston:
All ACEP21 attendees are required to be fully vaccinated and will be asked to show proof of vaccination each day to enter into the ACEP21 event space.
Masks will be required at all times.
Social distancing protocols will be honored.
Daily health screening surveys will be used and testing will be available.
Vaccinated spouses or other family members, age 12 and over, may attend events after showing proof. Because they are not currently eligible for COVID vaccines, children ages 11 and younger will not be able to attend ACEP events in Boston.
Unless there are changes from the public health officials, this is our path forward.
And remember:
If you select the at-home option, you can watch many of the live-streamed educational courses online from home for 30 days and participate in social activities in real-time.
With both in-person or at-home registration you can add on three-year access to all courses with Virtual ACEP21.
Register for In-Person or At-Home Today
Freestanding ED Accreditation is Still Available
The ACEP Board of Directors recently renewed a contact the Centers for Improvement on Healthcare Quality (CIHQ) to implement an accreditation program based on ACEP developed standards.
CIHQ is a nation-wide provider of accreditation programs as well as a deemed authority for CMS, similar to the Joint Commission. They have expertise and infrastructure to provide site visits and manage the accreditation process, which makes them an excellent partner in this program. CIHQ has accredited over seventy hospitals and is well known in this space.
Accreditation lasts for three years with an annual fee payable each year.
A website with information including the standards, accreditation process, program fact sheets, and the application itself can be found on the CIHQ website at www.cihq.org/fsec.asp.