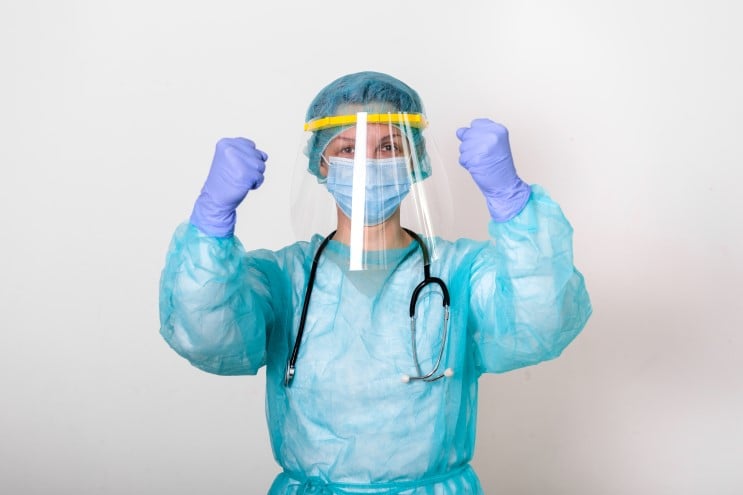 The House of Medicine is Under Attack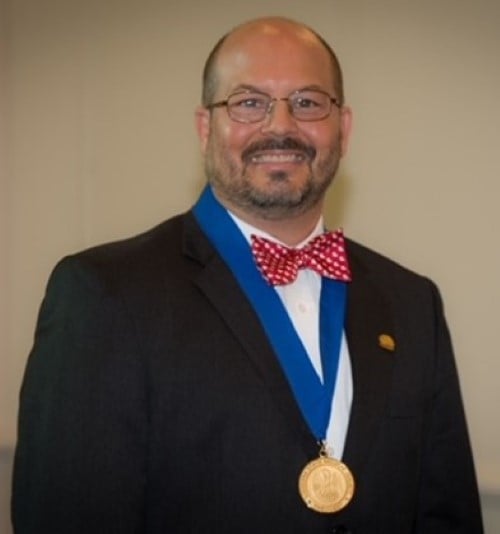 William Freeman, MD, FACEP, newly installed Louisiana State Medical Society President
Reprinted with permission from Dr. Freeman.
LSMS Inauguration Speech HOD 2021
"These are the times that try men's souls: The summer soldier and sunshine patriot will, in this crisis shrink from the service of his country; but he that stands by it now, deserves the love and thanks of man and woman. Tyranny, like hell is not easily conquered; yet we have this consolation with us, that the harder the conflict, the more glorious the triumph."
These immortal words were penned by Thomas Paine in his pamphlet entitled "The American Crisis." The winter of 1776 was a time in this country's history when the Revolutionary War was not going well. Things seemed bleak. George Washington's troops had lost major battles in August and as a result had lost New York City to the British. Between September and December over 11,000 troops had given up and were returning home. George Washington's army was wintering at McKonkey's Ferry, and the majority of his troops had service contracts that expired on December 31 – meaning they would be free to go home and quit the fight. After reading this initial pamphlet, General Washington ordered it to be read to his troops. This pamphlet by Thomas Paine rallied his troops and their support of the war. Their renewed hope led them to cross the Delaware river on Christmas and defeat the Hessians. And on January 2 they went on to defeat the British Army's best general, Earl Cornwallis.
Ladies and Gentlemen, the house of medicine is under attack. Our practice of medicine is under assault on many fronts. It is time we fight back!
For too long we have been passive in our fight. We have let others dictate how we care for our patients, how we practice medicine, and limit our opportunities to choose where we practice.
Legislatively there have been many attempts at expanding scope of practice for nurse practitioners, physician assistants, optometrists, and other health care providers. These battles have been brought here by their national and state organizations. They have earmarked and contributed millions of dollars for legislators and PACs in an attempt to win independent practice throughout the country. While we won this year, they have promised to be back next year. They will continue the attack for years to come unless we work together to force a different outcome.
The trial lawyers continually attack the medical malpractice cap and work to try and change the medical review panel process.
The insurance companies are constantly attacking us by controlling our reimbursement contracts with them, by making us jump through hoops in the preauthorization process, by denying care for patients in the hospital, and by denying the follow up services they need. Their latest tactic is trying to deny payment for care after it was preauthorized. And once again they are trying to deny payment for emergency care services based on final diagnosis and not obeying the prudent layperson law. We all know they have the upper hand because of the data they collect for what we all charge and in negotiating contracts with us. But now they continue to try to pit our patients against us by blaming us for their issues relating to billing and payment, network adequacy, and prior authorization processes.
Over half of us are now employed physicians. Hospitals are buying up physician practices in an attempt to expand their networks, their reach into communities, and their referral base of patients to their hospitals and the services they provide. There are very few providers in solo practices anymore. Our autonomy over the care of our patients is under attack by the hospitals who employ us. They attempt to dictate who and where we can refer patients, they control our schedules, and lastly, they control where we can practice once we leave their employment in overly restrictive non-compete clauses. And to make matters worse they are firing us and replacing us with nurse practitioners and physician assistants as a cheaper labor force.
For the first time in many years medicine's voice in the legislature is not represented by a physician. It is represented by many other allied health care providers, but not one physician. This has intensified the attack on the house of medicine from others utilizing the legislature. The legislature has pitted one physician group against another, pitted others in the health care arena against us in the name of "access to care," and allowed a greater influence by hospitals and insurance companies to limit our recourse to ongoing issues.
Ladies and Gentlemen, the house of medicine is under attack. Our practice of medicine is under assault on many fronts. It is time we fight back! We must not be a summer soldier or a sunshine patriot. We must get involved in the fight and remain in the fight year-round.
It is time for us to work diligently to grow the LSMS. We must return to our hospitals, our practices, and our communities and recruit, recruit, recruit. We must make the LSMS the voice for both the independent and the employed physician. We need to make our colleagues aware of the meaningful services available to our member physicians such as Health Sync – which connects electronic health care records to share patient information, our multi-employer 401(k) plan, group purchasing plan, and soon to come the MEWA (Mutual Employer Welfare Arrangement) offering great rates on group health insurance plans through Blue Cross Blue Shield of Louisiana which you will be able to access for yourself and your entire staff.
We must strengthen our voice on a unified front. We must go back to our specialty organizations and strongly encourage our members to be a part of both the LSMS and their specialty organization. Secondly, we must encourage our specialty organizations to work with the LSMS and not against us. This year we demonstrated the power of working together. We partnered with 19 specialty organizations and were able to defeat all the scope of practice bills. It was a tough fight, but our collaborative efforts paid off and together we were able to defeat these bills.
We must be involved in voicing our concerns with our legislators. This year utilizing the latest texting and email technology the LSMS and the specialty organizations could reach out to their members informing them of the need to call and contact their legislator. They made it very easy for physicians like you and me to reach out and share our concerns with our representatives and senators. Most importantly for me, I could do it from the ED between patients. But we need you to do your part. In the off season, we need you to make the personal one on one contact with your senator and representative. Take them to lunch. Visit with them at the other meetings you attend. Introduce yourself and share your contact information with them. Offer to be a resource to them for the upcoming legislative session on health care issues and follow through when they call on you for information. It makes a difference. It also lets them know when you reach out to contact them on an issue, that that issue is very important to you.
We must contribute earnestly and intentionally to LAMPAC. The attorneys, the insurance companies, the hospitals, the nurse practitioners, and the physician assistants are all contributing to their PACs at levels that outpace our contributions. LAMPAC needs your contributions to be able to fight scope of practice issues, non-compete clauses, insurance impacts on our practices, and the trial lawyers attempt to change the malpractice cap. We need every one of you to do your part and go back to your practices and strongly encourage your colleagues to contribute. There is no reason that each and every one of us cannot contribute at the Pelican Club level. We must do this to continue to have the influence we need to have our voices heard at the legislature.
Lastly, it is time to have one of our own in the State Legislature. We need to reach out and find one of our own to fill the void. Once we find those committed physicians who want to seek office, we must support them all out to get them elected. Not only that but we must continually look for that next physician candidate to run for office and support them in their efforts. LSMS is right now working on a boot camp for physicians interested in running for office. Look for that information and share it with interested physicians.
Ladies and Gentlemen, the house of medicine is under attack. Our practice of medicine is under assault on many fronts. It is time we fight back! No longer can we be the summer soldier or the sunshine patriot. For too long we have hidden behind the door of altruism for our patients. Under the blanket of "I'm too busy to get involved." Under the guise of "my contribution to LAMPAC doesn't matter." Now is the time for us to step up and take on the fight. It will not be easy. There will be some setbacks from time to time. But together with the LSMS we can… and will ….win this fight!
Thank you everyone for your support.
Editor's Note: Congratulations to my friend Dr. Will Freeman! He was inducted as the Louisiana State Medical Society president August 7th in Baton Rouge. He was my classmate at LSU Medical School ('94) and is also an emergency medicine physician and ACEP member. His inauguration speech was a call to action for Louisiana physicians but can be a call to action for all physicians to engage with their state medical societies and state PACs. Physicians, as a whole, do not give politically to support their profession - but we must do so now. "The House of Medicine is Under Attack" and we have to act. We have to become politically active - financially and professionally - to fight back.