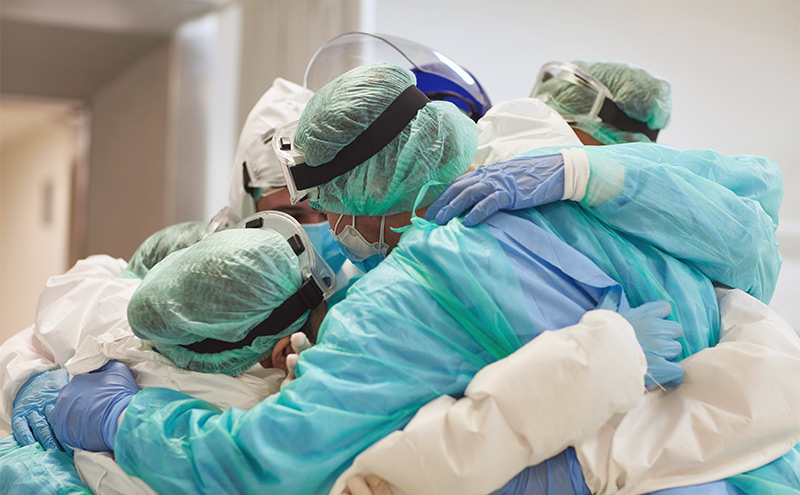 Emergency Physician Advocacy and The Covid Crisis
The 2020 ACEP Leadership and Advocacy Conference (LAC) was much different this year - as COVID-19 caused the cancellation of in-person meetings. Instead of emergency physicians descending on Capitol Hill in April, we were able to meet virtually with our legislative representatives via telephone conferences set up by Soap-Box Consulting. I was part of our Louisiana contingent, and we were able to present multiple issues of concern on the part of ACEP. The key issues for us during this pandemic included personal protective equipment (PPE), testing, liability protection, and coverage/balanced billing.
We discussed PPE, and the lack thereof, at length. We were able to personalize stories of PPE shortages, reusing N-95 masks and gowns, and tell about our own fears for personal safety given the risks we were all taking to care for patients. The Ask was to prioritize PPE for emergency physicians and other frontline personnel, and to have federal efforts with centralized coordination. We also requested for federal help to invoke the full use of the Defense Production Act and the depletion of the Strategic National Stockpile to make sure that PPE would be available at the bedside. This topic also gave a segue to discuss our rights to wear our own PPE and be protected from punitive hospital actions, as had already occurred in some emergency departments.
Next, we went over the problems of testing availability and accuracy. Early on during COVID, there was a tremendous delay in the results, and it was difficult to make management decisions. Aside from the limited availability of testing, the accuracy reported in some reports was only approximately 70% sensitive, and often collector dependent. This will have a significant impact in population management and contact tracing. We reported the desperate need for improved testing and felt that the staff understood this and would relay these concerns.
Our next topic of discussion was our liability issue. As EM physicians, we have significant potential medico-legal liability while trying to adhere to rapidly changing recommendations, also while facing shortages of supplies, tests, and medications. Our lobby group reminded them that the CARES Act included Good Samaritan language providing liability protections for volunteer health care professionals during COVID-19 but did not include the same protections for non-volunteer regular workers. We encouraged them to press to extend broad civil immunity at the federal level to protect us while we are providing care to patients during this pandemic.
Lastly, our Louisiana group was very interested in the issue of coverage, relating to surprise medical billing. We promoted the type of baseball-style arbitration as advocated by ACEP, and also previously sponsored by our Senator Bill Cassidy. During the CARES Act meetings, there had been some effort by legislators to include the insurer-friendly surprise billing proposal, but ACEP was able to block it at that time. We voiced our concern that "Now is not the time" to include non-COVID issues into other COVID bills, and that we need to deal with the current issues at hand - and not have hasty surprise billing provisions included in future COVID-19 relief legislation.
Overall, we felt like we had a very productive day lobbying for emergency physicians/ACEP during our Virtual Hill Day. Our EM topics were at the forefront of interest during this COVID pandemic, and I felt like the legislative staff were interested in hearing from the front lines. Hopefully, this will help make a difference in these issues going forward.
Deborah Fletcher, MD