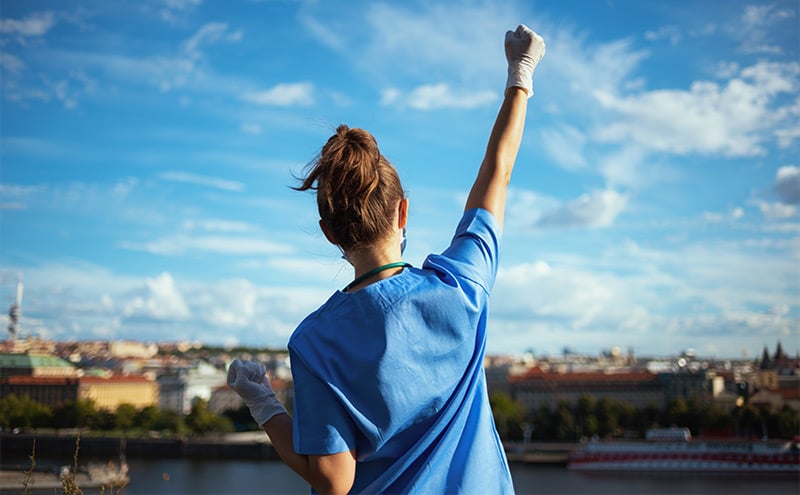 Celebration
Currently the emergency department (ED) is known as a place that provides services to all who seek care1, regardless of nature of illness or ability to pay and is an important source of admissions for hospitals.2,3 It has been estimated that EDs across the country contribute an average of 47.7% of the hospital-associated medical care delivered in the United States.4 As of 2015, according to the Camargo National ED Inventory-USA (NEDI-USA) there were 5,273 EDs5 who saw 136.9 million visits.6
How did we get here?
Before 1961, hospital emergency rooms (ERs) were generally staffed by physicians on staff; family physicians, general surgeons, internists, and a variety of other specialists, on a voluntary rotating basis. In many smaller hospitals, nurses would triage patients and physicians would be called to come in depending on the type of injury or illness.
Back in 1961, the Alexandria Hospital in Alexandria, Virginia, was the first facility in the nation to create an "emergency department"; a 450-square-foot basement room with four stretchers and staffed by 4 general practitioners working continuous 12-hour shifts.
James Mills, Jr., MD, a general practice physician on the staff and the president-elect of the medical staff, noticed that the volume of visits to the hospital's ER had increased and outpaced the ER staffing needs. Moreover, most of the medical staff were not keen on rotating in the ER.
The usual housestaff, primarily foreign medical graduates, had declined by 50%, and an alternative plan to at least cover the ER night shifts with Georgetown University medical students had failed.7
Dissatisfied with his own general practice, Dr. Mills recruited three other willing physicians to work full-time in the ER. These four pioneers essentially became the first group of American physicians to engage in full-time emergency medicine. Each of the physicians was on duty for 5 straight days, working 12-hour shifts that went from noon to midnight or the reverse. Then each of them in turn would have 5 straight days off without any shifts; an unheard of 1960's physician workforce innovation. Charging $5 per visit and collecting a hospital subsidy for indigent care, they noticed that the new system was just as lucrative as they had been in private practice.8
This set-up, known nationally as the Alexandria Plan, was a booming success greatly improving patient care and satisfaction. Within 5 years, this plan quickly became the standard of care as it got replicated by hospitals across the country. In 1968, this new special breed of physicians organized themselves to create the American College of Emergency Physicians (ACEP) and a new specialty, Emergency Medicine was born. Dr. Mills would go on to become the second president of ACEP.
ACEP is celebrating this special anniversary this year. You do not want to miss this one and for those of you who have never been to a Scientific Assembly you need to check this one out! The annual Scientific Assembly, ACEP18, happens to be in a very beautiful location, in San Diego. I encourage you to bring your families too, for there are lots of family friendly activities to do around town as well as nearby. Please make plans to attend and join the festivities.
Before the Scientific Assembly there will be the Council Meeting. The Section will try to offer a resolution at the Council Meeting. We will let you know of further developments. There are also some exciting things going on in the section.
References
Fields WW, Asplin BR, Larkin GL, et al. The Emergency Medical Treatment and Labor Act as a Federal Health Care Safety Net Program. Acad Emer Med. 2001;8(11):1064-9.
Morganti KG, Bauhoff S, Blanchard JC, et al. The Evolving Role of Emergency Departments in the United States. Rand Health Q. 2013;3(2):3.
Burt CW, McCaig LF. Trends in Hospital Emergency Department Utilization: United States, 1992-99. Vital Hlth Stat. 2001;13(150):1-34.
Marcozzi D, Carr B, Liferidge A, et al. Trends in the Contribution of Emergency Departments to the Provision of Hospital-Associated Health Care in the USA. Int J Hlth Svcs. 2018;48(2):267-288.
EMNet. National Emergency Department Inventory – USA. http://www.emnet-usa.org/nedi/nedi_usa.htm. Accessed June 16, 2018.
Centers for Disease Control and Prevention. Emergency Department Visits. https://www.cdc.gov/nchs/fastats/emergency-department.htm. Accessed June 16, 2018
Zink, BJ. Anyone, Anything, Anytime – A History of Emergency Medicine. Philadelphia, PA: Mosby Elsevier; 2006.
Zink, BJ. Commemoration of the Alexandria Plan at 50 Years.ACEP Now: 2011;30(8). www.acepnow.com/article/commemoration-alexandria-plan-50-years/. Accessed June 6, 2018.
Cheers,
Leslie Mukau, MD. FACEP