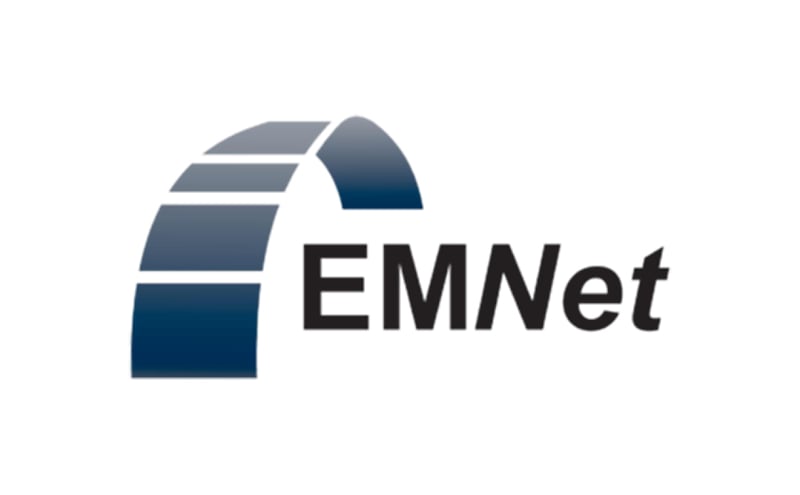 The National Emergency Department Inventory – USA
The Emergency Medicine Network (EMNet) at Massachusetts General Hospital recently posted its summary National ED Inventory (NEDI)-USA data about 2017: Learn More Here. Briefly, NEDI-USA is the most comprehensive U.S. Emergency Department (ED) database and aims to advance health services research in emergency care. NEDI-USA is updated annually through a national survey administered to all ED directors, and it incorporates information from internet searches and existing data sources.
Overall, there were 5,455 EDs open in 2017, and these saw 159,531,391 total visits. The median number of ED visits nationally was 20,805 (IQR: 8,000 – 43,689). Thirty percent of U.S. EDs saw fewer than 10,000 visits, and 20% saw at least 50,000 visits in 2017.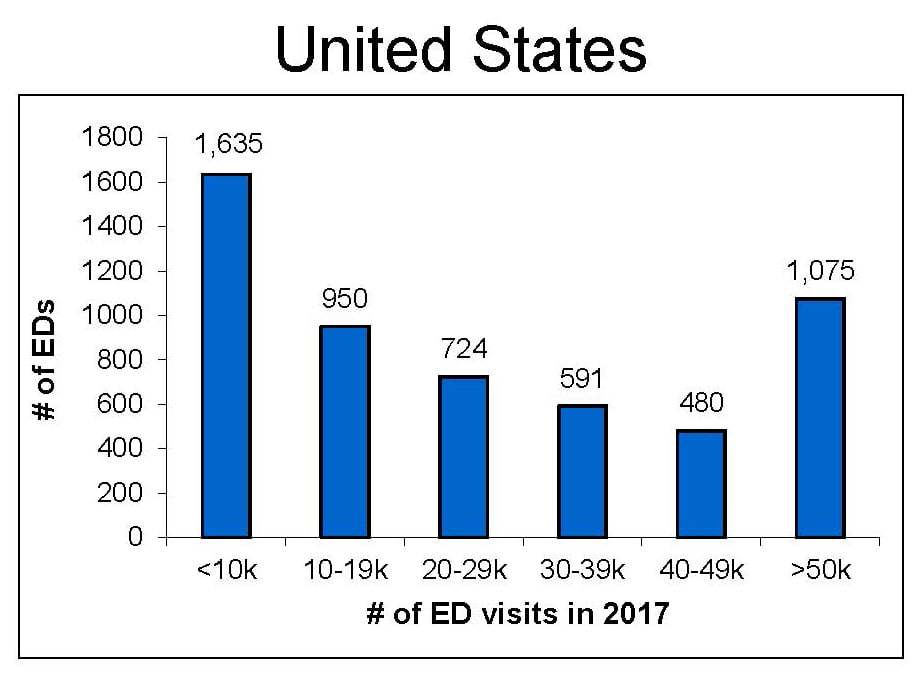 However, the number of and sizes of EDs varied widely by state. For example, North Dakota, Nebraska, and South Dakota had the smallest median number of ED visits (1,612; 1,987; and 2,000; respectively), while Maryland, New Jersey, and California had the largest (50,467; 48,750; and 43,689; respectively). The figure below, showing the distribution of ED sizes in Texas and Massachusetts, further demonstrates the large state-by-state differences.

As part of NEDI-USA, EMNet collects information about both satellite (hospital-affiliated) and autonomous (non-hospital-affiliated) FSEDs. There were 669 FSEDs in 2017 with 8,975,337 total visits – which means that FSEDs now make up 12% of all U.S. EDs and receive 6% of all ED visits. There were 408 satellite FSEDs and 261 autonomous FSEDs in 2017.
By clicking the link above, you can find summary information about EDs in your state! If you have any questions about the NEDI-USA data, please contact Dr. Carlos Camargo or Krislyn Boggs here.
Krislyn M. Boggs, MPH
Carlos A. Camargo, Jr., MD, DrPH