Critical Care Emergency Ultrasound
Our purpose: support emergency ultrasound utilization for critically ill and injured patients.
Zan Jafry, MD, FACEP Co-chair
Lindsay A. Taylor, MD, FACEP, Co-chair

Goals for the year:
Develop a critical care ultrasound curriculum that provides high quality, asynchronous education and fosters adult learning and multidisciplinary collaboration.
Develop projects with the ACEP Critical Care Medicine Section and collaborate with other professional medical societies.
Create opportunities for networking and mentoring for program development and research.
These critical care advanced echo cards were developed as a quick reference to support teaching and practice. We hope these tools can serve as a visual map to help hone the essential concepts and techniques. We thank our team from the critical care subcommittee.
Cardiac Tamponade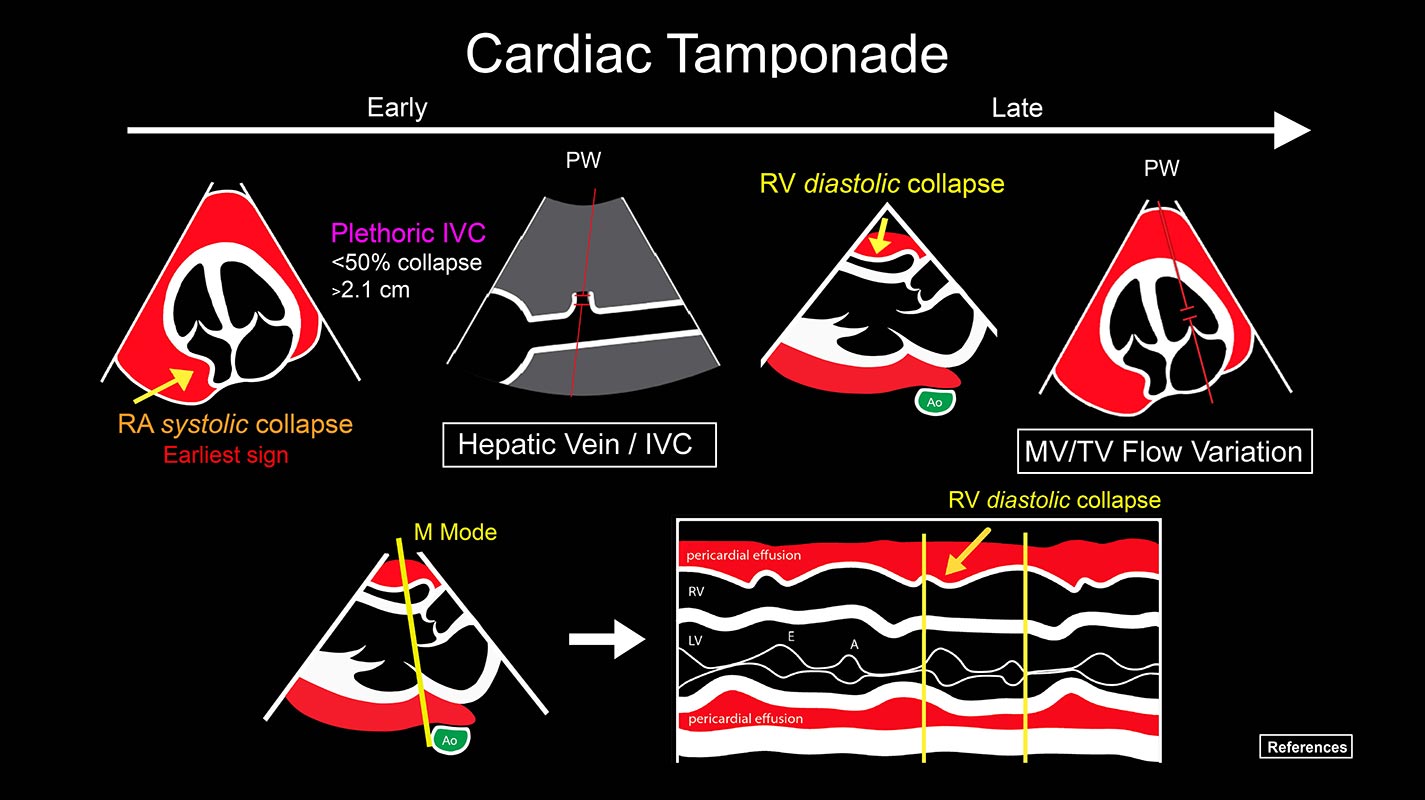 Cardiac Tamponade Hepatic Vein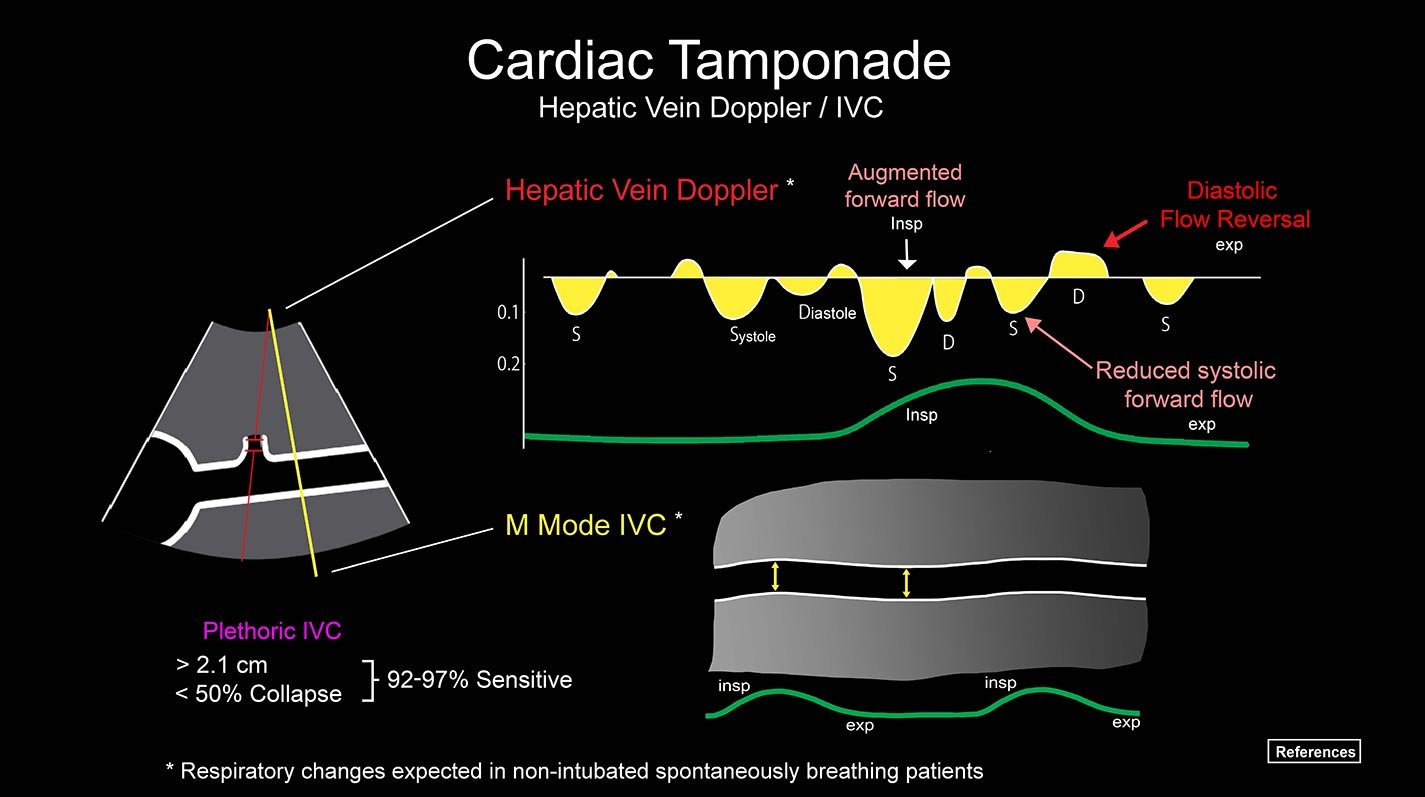 Cardiac Tamponade In Flow