Pediatric Ultrasound: Developing a Pediatric Focused Point-of-Care Ultrasound Workshop
Pediatric applications in Point-of-Care Ultrasound
The importance of specialized training in pediatric point of care ultrasound (POCUS) is often underappreciated by emergency medicine providers. There is a growing body of evidence to support the early use of POCUS in a wide range of pediatric patient presentations.1 Several pediatric-specific pathologies, such as intussusception and pyloric stenosis are best evaluated with ultrasound. Interventions may be avoided or made safer. This includes the evaluation of soft tissue infections for incision and drainage and guidance for lumbar puncture.2,3 Additionally, an "ultrasound first approach" may help minimize exposure to potentially harmful ionizing radiation in this population.4 Targeted education in pediatric ultrasound for emergency providers can help with both early diagnosis and risk minimization.
Potential Gaps in Training
Many emergency medicine providers and ultrasound fellows may be uncomfortable with pediatric ultrasound applications. The Society for Clinical Ultrasound Fellowships benchmarking data from 2017 found that the pediatric abdominal ultrasound examination was the 3rd least likely to be performed by ultrasound fellows. No other pediatric-specific scans were noted in this analysis.5 While some programs have a robust pediatric ultrasound experience, it appears many do not. This is likely a multifactorial problem, including low volumes of pediatric patients in most EDs, few credentialed faculty to aid in education, and prioritization of more commonly performed modalities given an already full fellow curriculum.
The Workshop
The Thomas Jefferson University Ultrasound Division organized a two-hour pediatric ultrasound workshop for their EM providers and ultrasound fellows. Pediatric emergency physicians from the Children's Hospital of Philadelphia led bedside education in small groups. Stations were topic specific: Lumbar puncture guidance, Pediatric Abdomen, including appendicitis, intussusception, and pyloric stenosis; Lung ultrasound, and Musculoskeletal ultrasound. Workshop participants were encouraged to bring their children to serve as ultrasound models.
Steps to a Successful Pediatric Ultrasound Workshop:
Needs assessment: Survey your faculty, fellows, residents, and students regarding...

Comfort and exposure with pediatric POCUS
If they believe a workshop would be helpful
Which modalities would benefit them the most

Stations: Select a few high-yield applications which will be most useful for your group to learn in a focused period of time, based on the above survey.
Educators: If there are not enough trained faculty members to lead the workshop stations, reach out to ultrasound trained pediatric emergency medicine colleagues or faculty from neighboring pediatric hospitals.
Learners: Keep groups small, approximately 3-4 learners per educator. The goal should be to maximize hands-on time for learners while keeping the sessions short to accommodate the child models.
Pediatric models: Recruit approximately 2 child models per scanning station. Anticipate that some may lose interest, become distracted, or simply refuse to participate.
Dedicated caregivers: Recruit an experienced caregiver to help watch over the children, entertain them, switch them out, and keep them calm for scanning. A separate play/break area also helps limit distractions for the learners.
Summary
A dedicated pediatric POCUS workshop can fill gaps in emergency medicine provider and ultrasound fellowship training knowledge.
References
Marin JR, Abo AM, Arroyo AC, et al. Pediatric emergency medicine point-of-care ultrasound: summary of the evidence. Crit Ultrasound J. 2016;8(1):16.
Sivitz AB, Lam SH, Ramirez-Schrempp D, et al. Effect of bedside ultrasound on management of pediatric soft-tissue infection. J Emerg Med. 2010;39(5):637–43.
Abo A, Chen L, Johnston P, et al. Positioning for lumbar puncture in children evaluated by bedside ultrasound. Pediatrics. 2010;125:e1149–e1153.
Mathews JD, Forsythe AV, Brady Z, et al. Cancer risk in 680,000 people exposed to computed tomography scans in childhood or adolescence: data linkage study of 11 million Australians. BMJ. 2013;346:f2360.
Gaspari R. Society for Clinical Ultrasound Benchmarking Data 2017. Presentation at SCUF Annual Meeting. Columbus, OH. 2018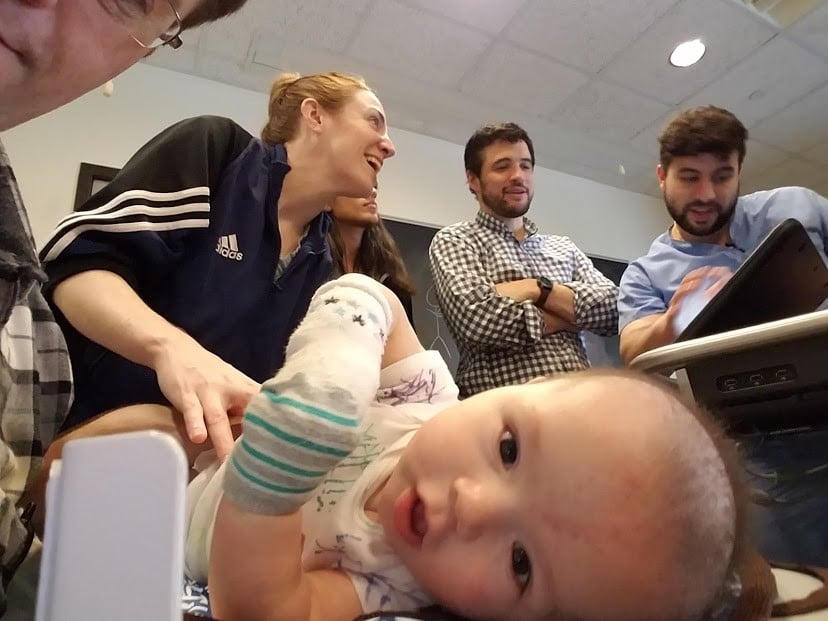 Image 1. Faculty and residents scanning a 6-month-old model patient's spine for optimal lumbar puncture needle placement.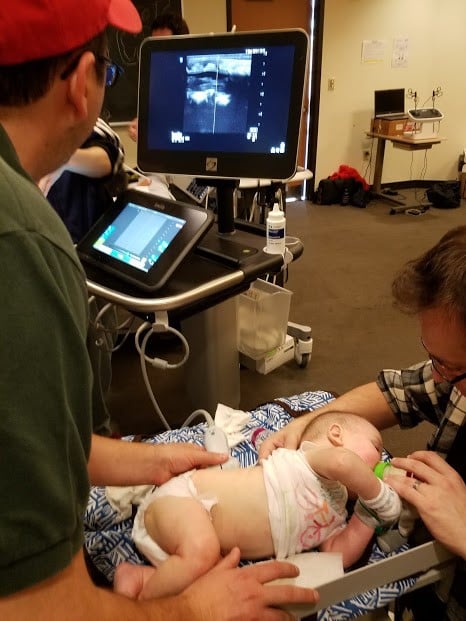 Image 2. Feeding or engaging a baby or child during the evaluation can help them stay still for optimal scanning. Consider bringing sugar solution, extra bottles, snacks, and toys.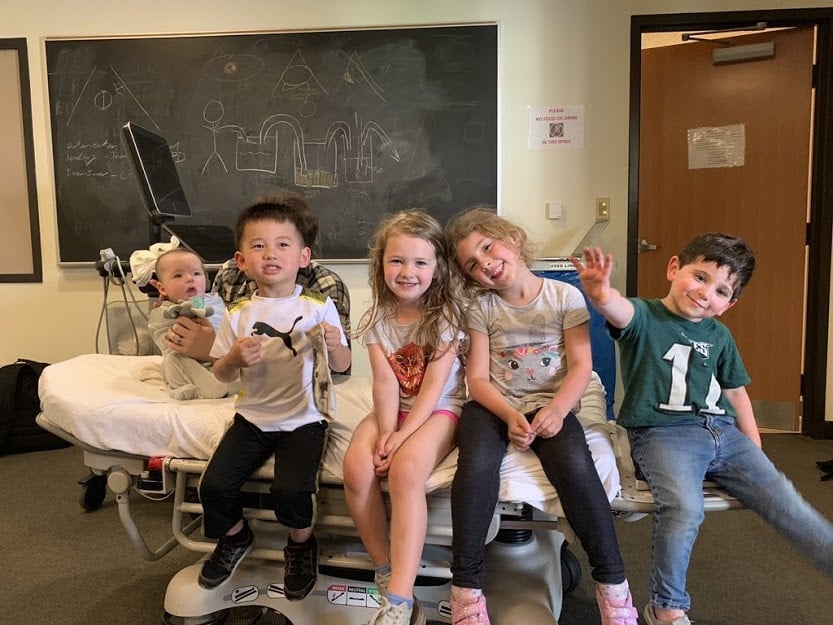 Image 3. Children of multiple ages provide a better range of scanning experiences. Consider inviting infants, toddlers, and school-aged children.
Daniel Mirsch, DO
Rishi Kalwani, MD
Resa E Lewiss, MD, FACEP;
Arthur Au, MD
Thomas Jefferson University