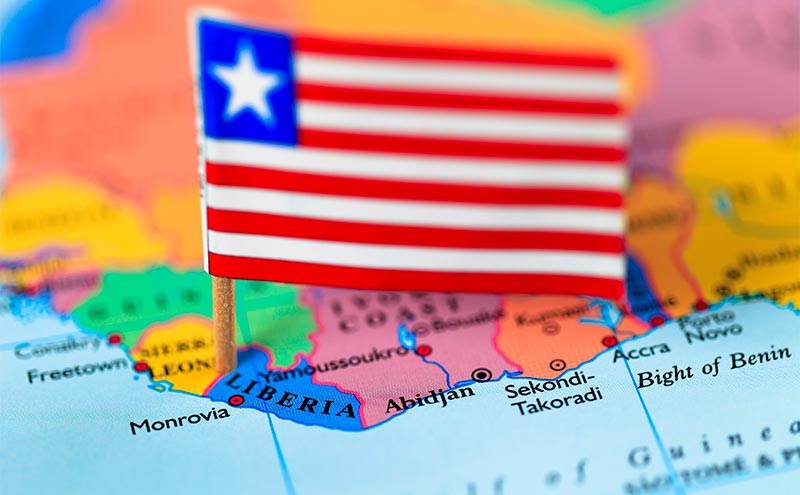 International US: POCUS Training in Liberia
In many institutions across the United States, emergency medicine (EM) is the spark to ignite point-of-care ultrasound (POCUS) education throughout the hospital, leading or collaborating in training a wide range of trainees from other specialties. This truth is not limited to the United States.
Today, whether through the African Federation of Emergency Medicine's (AFEM) ultrasound presentation bank, Point-of-care Ultrasound in Resource-limited Environment's (PURE) training sessions, or the myriad of other targeted educational programs, EM – as a field – is helping to lead POCUS education across the globe.
In the 2016-2017 academic year, 12 resident physicians engaged in a yearlong interdisciplinary POCUS education training program implemented by Boston Children's Hospital as an academic partner to the Health Workforce Program (HWP) in Liberia. The program was led by several EM-trained POCUS educators, with a curriculum targeted to 'train-the-trainers.' Two pediatricians, 2 general surgeons, 2 obstetrician/gynecologists, 3 family medicine physicians, and 3 internal medicine physicians engaged in learning a comprehensive but tailored mix of POCUS applications. Considering an EM training pathway is not yet present in Liberia, emergency ultrasound applications were tailored as relevant to trainees in each of these specialties.
Now, almost two years after the completion of the initial training program, these trainees continue to train other providers within their respective specialties. Most of the resident physicians who were in the training program teach their faculty, co-residents, interns, and medical students both through lectures and hands-on teaching at the bedside through image acquisition, interpretation, and clinical integration. Two of the pediatric resident trainees subsequently traveled internationally to host a training session for other pediatricians in Ghana.
Like a wildfire, it can be challenging to identify the initial source of the blaze, but for now it's clear: Emergency Medicine helps fan the flame of both interest and expertise in POCUS education worldwide.
Sally Graglia, MD, MPH
UCSF-SFGH