Message from the Chair
Dear EMS-Prehospital Care Section members,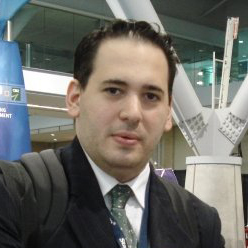 I am excited to share some exciting news on new projects and activities for the section. We are now 1203 members growing, 43 members are International from the 5 Continents. We have several new Regional EMS Coordinators as part of our international EMS outreach that is being led by Dr. Alejandro Amado Baez, as Chair of the New International EMS Committee for the section. Dr. Baez will be coordinating all of the section's international EMS activities.
Below are listed the current Regional EMS Coordinators that you may contact to request information, and they will give some reports of Updates on their areas that will be published at next newsletters and web pages.
EMS Regional Coordinators
Latin America Coordinators:
Dr. Silvio Aguilera (Argentina) SAMPRE ALACED, Executive Director, Emergency Foundation, Buenos Aires
Dr. Ricardo Hugues (Panama) Department of Emergencies in Health, Ministry of Health, Republic of Panama
Europe Coordinator: New Honorary Ems Section Member
East Asia Coordinator:
Dr Sheng-Wen Hou, MD, MPH (Taiwan) Emergency Department Shin-Kong Wu Ho-Su Memorial Hospital
Southeast Asia Coordinator:
Africa Coordinator:
Middle East Coordinators:
Dr Mazen El Sayed, MD, MPH, FACEP, FAEMS (Lebanon) , Director of EMS & Prehospital Care, American University of Beirut Medical Center Beirut, Lebanon
Dr Saleh Fares, MD MPH FRCPC (EM) FACEP FAAEM FIFEM FFSEM (United Arab Emirates), Emirates Society of Emergency Medicine
We are looking for additional EMS Regional Coordinators for other areas so if you are interested, please let us know. (Rick Murray, EMT-P; Gastón A. Costa, MD )
Our new EMS Fellowships Group and liaison with EMRA is Dr. Patrick Loeffler, MD, EMS Fellow Department of Emergency Medicine, Medical College of Georgia, Augusta University. Dr. Patrick Loeffler will be assisting us in providing contacts and resources for EMS Fellows. His contact information is: ploeffler@augusta.edu.

We want to Welcome the New EMRA'S Representative to ACEP Prehospital EMS Section:
Dr. Donnell Philippe Octavio Lazaro
NEW "EMS Interest Groups"
We are also adding a couple NEW "EMS Interest Groups" as listed below. Additional information will be posted on the section web page and shared via the section list serv.
As we add additional interest groups, we will share that information on the section web page and through the section list serv.
New Newsletter Editor

We are excited to have new Newsletter Editor, Dr. Joe Sabato. If you would like to assist with the section newsletter, or share an article, or other information, please let Dr. Sabato know.
Grant Work

Section members are working on two section grants we have with other sections as follows.
In partnership with the Tactical Medicine Section:
"Development of Prehospital Care and Operational Medicine Virtual Grand Rounds and Education Resources Web-Repository for Latin America Providers. The LATAM V-Op Med Project" Lead by Dr. Alejandro Amado Baez
In partnership with the Pediatric Emergency Medicine Section:
"Managing Childbirth and Newborn Neonatal Resuscitation Tool Kit for the EMS Provider. Lead Project by Dr. Denise Whitfield, and Dr. Marianne Gausche-Hill
Additional information regarding the status and progress on these projects will be shared in the near future.
Memorial Award
We were honored last year to be able to establish the "Craig Manifold, DO, FACEP, FAEMS Memorial Award" which was award to Dr. Craig Manifold, posthumously as the Inaugural Recipient for his leadership, innovation, and commitment to education in the specialty of EMS Medicine.
We will be accepting nominations for the award for 2021 soon and additional information will be shared via the section list serv.
We are also very excited to share that "Dr. Craig Manifold" will be recognized posthumously with the "ACEP Outstanding Contribution in EMS Award for 2021" which will be presented during the ACEP21 EMS Section luncheon meeting in October.
Webinars Coming Soon
We want to announce "EMS Medicine Webinars Biweekly or Monthly:"
Our First one will be in coming weeks:
"Lessons Learned from the Emergency response of the Taiwan train derails in tunnel"
Speaker: Sheng-Wen Hou, MD, MPH (Taiwan) Emergency Department, Shin-Kong Wu Ho-Su Memorial Hospital
Next Webinars topics:
Europe terrorist attacks EMS Response, Lessons Learned.
Latin America EMS Updates, Lessons learned from the Field.
Middle East Explosion Incidents EMS response, recommendations from the Experts.
COVID-19 EMS RESPONSE Worldwide, Updates, Experiences report.
EMS Response of MCI by Chemicals Agents, Incidents, Terrorism.
EMS Preparedness, response and lessons learned for Mass Gathering, Mass Events, Presidential Summits.
Interested in sharing your experiences? Please reach out to Rick Murray, EMT-P; Gastón A. Costa, MD
We will be sharing additional updates with the section via the section list serv regarding plans for the section meeting once they become available.

I look forward to seeing everyone in Boston in October for ACEP21 during our section meeting! Date and time to be announced.

Gaston Costa, MD
Email
Chair, ACEP EMS-Prehospital Care Section
Emergency Medicine, EMS Medicine, Critical Care, Subinspector , Chief of the "Sanitary Tactical Medical Unit Service , Emergency Dept. ,Churruca-Visca Police Medical Complex , Argentine Federal Police", Emergency Physician , " Dr. Cosme Argerich General Hospital" , Bs.As, Argentina