Connect with emergency physicians and other health care specialists in Morocco on the ACEP delegation. Led by Vidor E. Friedman, MD, FACEP, immediate past president of ACEP, the program will give you a unique opportunity to learn about the way that healthcare and emergency care and response are practiced in this developing country in north Africa.
The Kingdom of Morocco, led by King Mohammad VI, is committed to building a strong healthcare infrastructure, both public and private. Since 2015, Morocco has been in the process of building over 30 hospitals, including five University hospitals. This delegation will have the opportunity to learn how this advancement will transform the challenges faced today by Morocco's growing healthcare system.

Download the brochure to learn more about this exclusive opportunity to:
Gain new professional insights and a unique perspective.
Experience the challenges and solutions shared with your overseas counterparts.
Access facilities and professionals at the highest level.
Explore future collaborations with new partners.
Enjoy continued connections with your colleagues.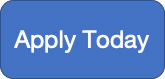 BRIEF ITINERARY
May 23
Departures from the U.S. to Casablanca, Morocco, by individual arrangements.
May 24
Arrive in Casablanca and transfer to Rabat. Delegates arrive throughout the day, with a walking tour in the afternoon and a program briefing in the evening.
May 25
Introduction to the Moroccan health care system and international programs by representatives from the Ministry of Health, USAID, and WHO. Take a cultural tour of Rabat, including the Kasbah district of Oudaias, the Royal Palace, and the National Museum.
May 26
Meet with faculty and students at Mohamed V University of Rabat to discuss current research and training in emergency medicine and the future of medical education. In the afternoon, travel to Fez to visit public and private emergency care units.
May 27
Visit a private and public hospital in Rabat to meet with emergency care units.
May 28
Visit a rural clinic to learn how access and limitations to medical resources, including pharmaceuticals and technology, are addressed in caring for patients. Travel to Marrakech to experience the rich culture of Djemaa el-Fna, the city's ancient market.
May 29
Visit hospitals in Marrakech to meet with public and private emergency care units. In the afternoon, take a tour of historic Marrakesh, including the mosque, palaces, and gardens of the imperial city.
May 30
Depart for the United States or continue on an optional tour of Morocco.
PRICING
Cost of Program: $5,495 per person (5-star accommodations) | Single Supplement Cost: $1,300 per person
Participants will be approved by the delegation leader upon submitting their application. A $500 nonrefundable deposit is due at registration. The balance is due upon receipt of invoice, 90 days before departure.
ACCOMPANYING GUESTS
Guests are welcome to join the delegation at the same rate as professional participants, and will have opportunities to enjoy cultural enrichment and community service activities in lieu of the professional program (minimum of 6 guests required for a formal program). This is a wonderful opportunity for your partner, spouse, or friend to share the experience of traveling in Morocco with you.
MORE INFORMATION
Please contact ACEP's Manager of International Relations and Special Projects, Faeeza Faruq, MPH.