This chapter covers medical screening examinations as well as strategies for tele-triage and hospital-flow optimization. First, examine how COVID-19 can move within a hospital, from screening areas to lower-, moderate-, and high-risk areas (Figure 5.1). The goal of hospital-flow optimization is to protect health care workers (HCWs), so they can keep seeing patients, rather than becoming patients themselves.
Figure 5.1 How COVID-19 moves within a hospital. Credit: Jung K, Li R, Ng A, et al. How hospitals can protect frontline healthcare workers from COVID-19: lessons from successful model countries. Published 2020 Apr 2.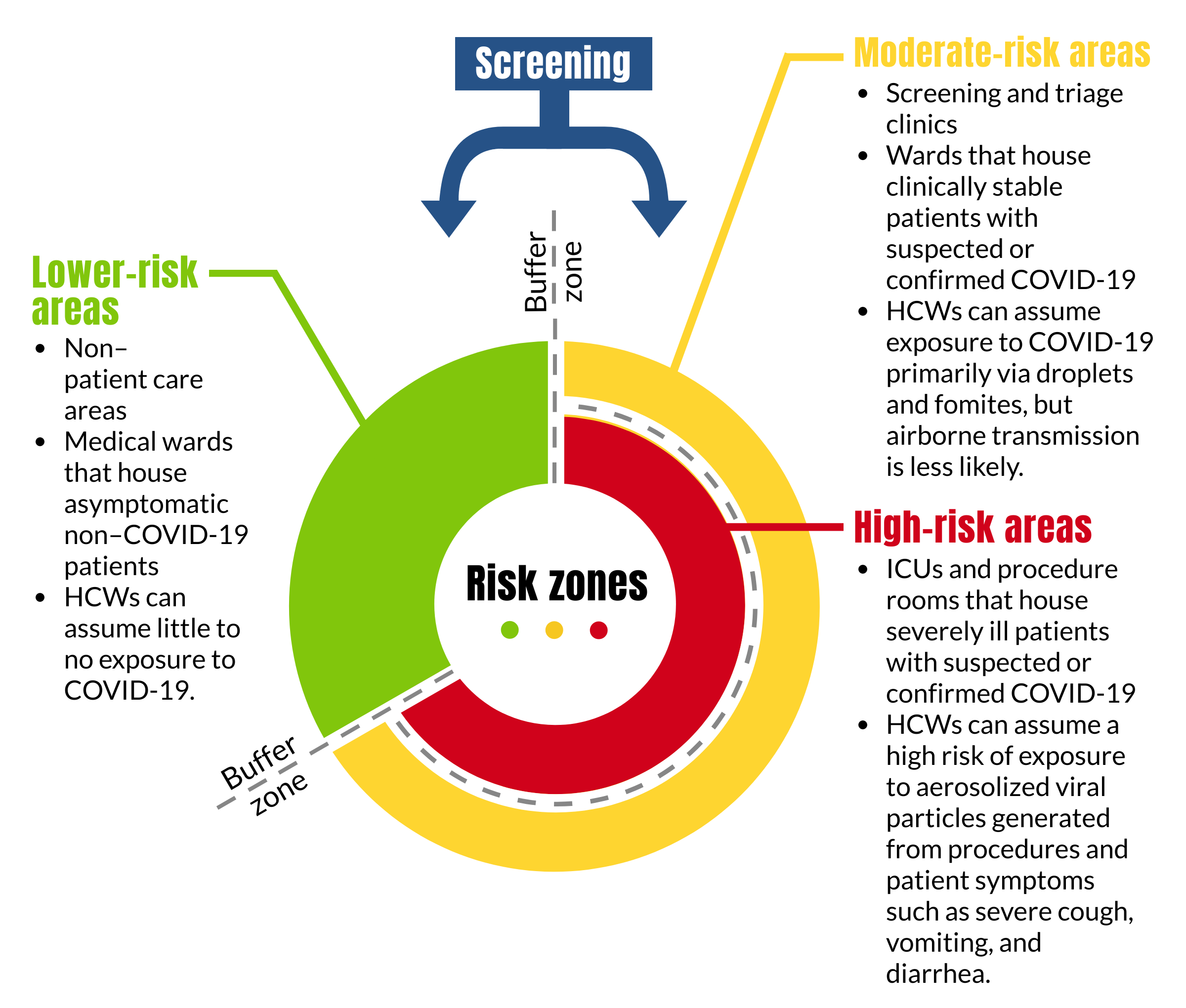 Additional information and resources can be found at the CDC Preparedness Tools for Healthcare Professionals and Facilities Responding to Coronavirus (COVID-19).