New content is now available on our site for 2023 at: www.emsweek.org featuring all your favorite stories and downloadable forms.
Visit our new site. Thanks for Your Support.
EMS Week 2023 Theme: "WHERE EMERGENCY CARE BEGINS"
This is the only catalog featuring the official national EMS Week theme and logo for 2023 gifts.
Most products can be personalized with your agency's name or logo. See item descriptions for minimum quantities and details.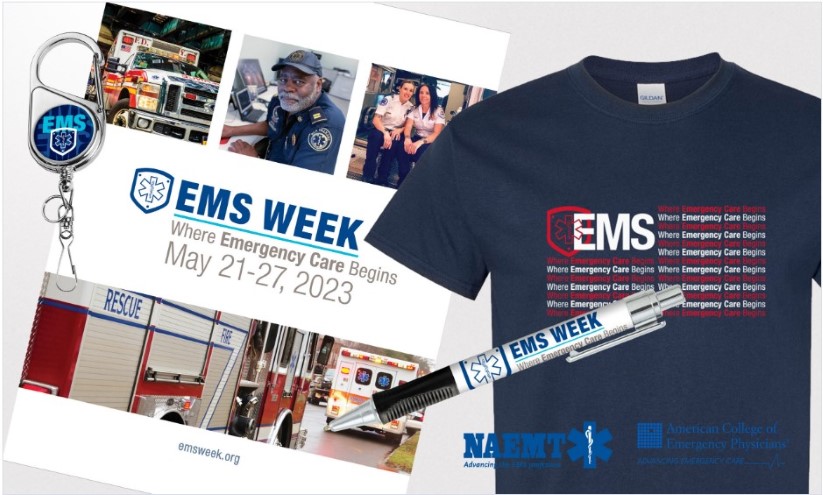 Get help purchasing logo items
Due to Lower Demands, We Will No Longer Be Providing Printed Planning Guides, Thanks!